I just made Success Entrepreneur's list of the Top 87 Affiliate Marketing Blogs and Bloggers That Can Make You Rich, and could not be more excited. If you have any interest in digital marketing as a career path, profession, or source of income, you need to try affiliate marketing. Affiliate marketing teaches you how to be a truly scrappy digital marketer, a marketing entrepreneur on the highest level.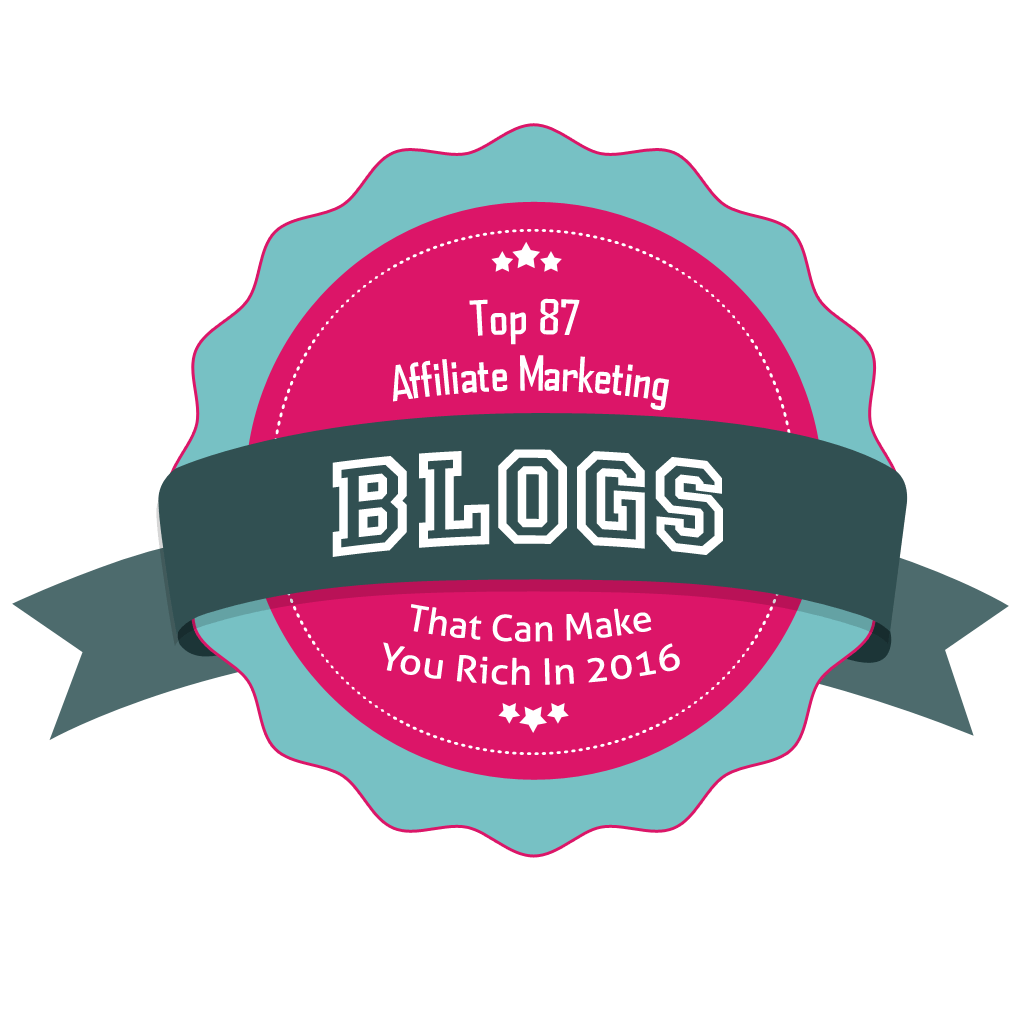 No Corporate Safety Net: Affiliate Marketing Will Test You
As a corporate digital marketing executive with 12+ years experience, I have managed some of Silicon Valley's largest digital marketing budgets, most advanced teams, and most intricate systems. However, large operations can provide the marketer an incredible safety net.
By contrast, most affiliate marketers have very limited budgets (or no budget), very lean teams (just themselves during certain hours of the week and maybe a freelancer or two), and little technology (other than free tools like Google AdWords editor).
Without the corporate safety net, you are forced to become the most scrappy marketer around. You are forced to get really clever, efficient, and effective with the cards you are dealt. In some ways, it's liberating because you can literally test anything and you're the boss. In other ways, it's frightening because you'll either sink or swim, and will likely pivot your strategy a multitude of times before finding success. If you are in the digital marketing profession, consider ditching the corporate safety net in your spare time and trying your hand at affiliate marketing. It will truly transform your entire outlook on digital marketing.
My Edge: Affiliate Marketing Generates The Best Corporate Ideas
If you work at a larger enterprise, initiatives are planned well in advance. While there is some flexibility to test and get creative, you often don't have freedom to go completely wild (and for good reason). As an affiliate, you can test anything. It just so happens that the most wacky ideas often become the most successful strategies.
I love affiliate marketing because it has driven my success as a corporate digital marketing leader. Without the multitude of hours invested as an affiliate, I wouldn't have driven as much success on the corporate level. Affiliate marketing continues to teach me the lessons that propel my career because I bring those lessons to the corporate world. I test on my own time with my own business and only bring the best, winning strategies to corporate. Affiliate marketing is my edge in the corporate world.
Extra Income: Affiliate Marketing Puts Cash In Your Pocket
If you've been reading PPC Ian for a while, you probably know that I love saving money and investing for the long run. It also happens that I live in the incredibly expensive San Francisco Bay Area. I personally look at affiliate marketing as an extra source of income, a way of generating savings that can be further invested in my future.
I recently wrote a blog post called Your Margin Is Made on the Margin describing the exponential value of each additional dollar saved and invested. Even if you don't make a lot of money from affiliate marketing, any marginal income generated will truly impact your life from a long term investing standpoint. And, you can work from the comfort of your own home while building skills that directly propel your career.
If you have not already tried your hand at affiliate marketing, I hope today's post encourages you. I want to sincerely thank Khalid from Success Entrepreneur for featuring my blog, it means the world to me. Please check out Khalid's list and the 86 other successful affiliates. Each one has a unique story and lesson to share.
Image in this post © SuccessEntrepreneur.org