It's been a while since my last blog post! I have been busy at work on my PPC Ian YouTube channel, uploading two new dividend investing videos each week. A lot is happening in the stock market this year, with many of my favorite dividend stocks going on sale, so I thought it would be a great opportunity to share a new blog post about investing. Let's dive into the dividend stocks I'm personally buying in 2018 (and beyond)!
My Second Favorite Dividend Stock of All Time: PepsiCo (PEP)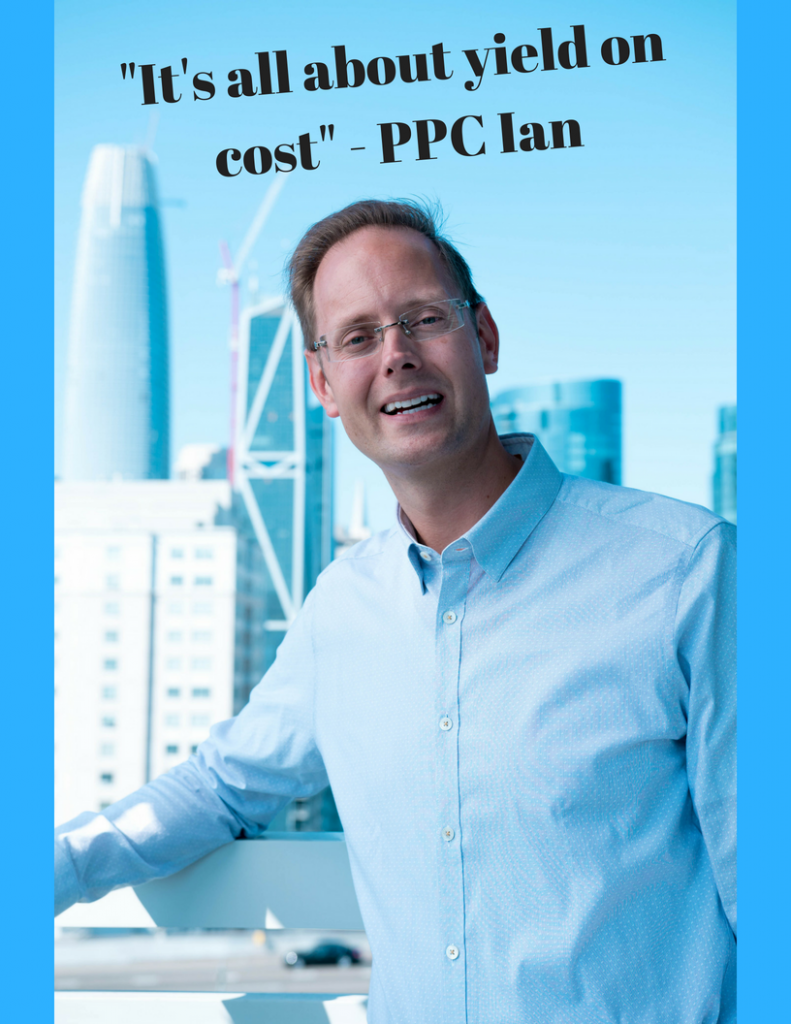 I have literally been waiting years for this stock to go on sale. Thankfully, it recently plummeted to a multi-year low of $97.51 and I am all over it at these levels. With their recent dividend increase of 15%, PEP now pays out $3.71/year (a starting dividend yield of 3.8%. It's quite rare to experience such a high starting yield for this company, so I'm incredibly excited to be increasing my position right now. And, I hope it goes down more! I love being a dividend investor because I invest for cash flow and don't really care about capital appreciation. In fact, the further PepsiCo declines, the higher my starting dividend yield (meaning more immediate cash flow).
I love PepsiCo for so many reasons including the following:
We all need to eat and drink
Diversification of revenue across many different foods and beverages
Strong exposure to the growing snack food category
Fabulous history of rewarding shareholders via dividends!
Products spanning fun for you, better for you, and good for you categories
Want to learn more about PepsiCo and my experience buying this company? Check out my recent YouTube video:
2018 Is Not The Time To Buy Oil Stocks (In My Humble Opinion)
Just a few years ago, oil companies were so out of favor. With OPEC flooding the market with oil and the price per barrel in the gutter, nobody wanted to touch oil companies. I took a contrarian opinion and took positions in supermajors at bargain basement prices. Fast forward to 2018 and the oil companies are doing great (so it's certainly not the time to by now at inflated prices, in my humble opinion).
Lesson: This is how the stock market works. In fact, I just filmed a video about my experience buying BP at bargain basement prices, achieving a yield on cost upwards of 8% on certain of my lots purchased. You can learn more by watching my YouTube video:
Consumer Non-Cyclical Companies Have No Future
I am seeing history repeat itself here, although this time in the consumer non-cyclical sector. I love consumer non-cyclical stocks, they are the bread and butter of my portfolio. It just so happens that these companies are facing an incredibly rough 2018. PepsiCo is a great example. Others include Procter & Gamble (PG), Kimberly-Clark (KMB), and General Mills (GIS), all three of which I am purchasing in 2018 at bargain basement prices. (And, I believe further downside is in the cards.)
What's happening here? I believe there are three factors placing pressure on these companies:
With interest rates rising, income minded investors have other options. Dividend-paying stocks are not the only game in town anymore (as bonds become more attractive).
Due to issues of scale, growing pains, and the overall Amazon effect, many of these companies are facing slowing revenue growth. While I believe revenue growth will resume, it could take some time. Fortunately for bargain shoppers like myself, most people cannot wait (especially stock market analysts) and these stocks are facing downward share price pressure.
We are heading into an inflationary environment and the raw cost of producing consumer products is increasing, squeezing margins. Inflation is here, and these companies will need to optimize and innovate to keep high margins. Thankfully, they mostly have high margins to begin with and will weather the storm, in my opinion.
As a long-term dividend income investor (I solely buy stocks for cash flow), I love these types of opportunities, and I'm thankful to buy at progressively lower prices.
Want to learn more about my perspective on consumer non-cyclical companies having no future? Check out my recent YouTube video:
Want to learn more about two of my favorite stocks for 2018, Procter & Gamble and Kimberly-Clark? Check out this YouTube video:
Want to learn about my brand new position in General Mills? Check out this YouTube video:
Worth noting, the starting yields on these three names are really great right now. PG is at 3.94%, KMB is at 3.81%, and GIS is at 4.40%. It does not get much better than that for such world-class consumer non-cyclical stocks, ones that have a history of consistently raising their dividends over the years!
I Love Utilities For Their High Current Yield
To close out today's post, I want to add a note about utilities (especially regulated electric utilities). I love these types of companies because they are literally government-enforced monopolies (others cannot just come in and compete with them). And, they pay fabulous dividend yields (which are getting progressively better as these stocks face downward pressure).
As with consumer non-cyclical stocks, utilities are facing some pressure in 2018 due to rising interest rates. Utilities tend to carry a lot of debt, so rising rates could place pressure on margins. Moreover, rising rates give income-minded investors other investment opportunities.
That said, this is not the first time utilities have experienced a rising interest rate environment, and I am sure they will weather the storm via innovation and price increases.
This year, I'm buying Southern Company (SO) at a wonderful 5.21% starting yield. Want to learn more about my position in SO? Make sure to check out this YouTube video:
2018 Is A Great Year For Dividend Investors
I love being a dividend investor because I don't worry about down markets. In fact, I look forward to them. 2018 is the most exciting year for dividend investors in quite some time, and I'm truly thrilled to be adding to my PEP, PG, KMB, GIS and SO. Are you a dividend investor? Which dividend stocks are you buying in 2018?
Want to learn even more about dividend investing? Make sure to check out my recent blog post about how I Invest For Dividends and Financial Freedom.
Disclosure: I am long PepsiCo (PEP), BP (BP), Procter & Gamble (PG), Kimberly-Clark (KMB), General Mills (GIS), and Southern Company (SO). I own these stocks in my portfolio.
Disclaimer: I'm not a licensed investment advisor, and today's blog post (and related videos) are just for entertainment and fun. This blog post (and related videos) are NOT investment advice. Also, I'm not a tax advisor and today's blog post (and related videos) are NOT tax advice. Please talk to your licensed investment advisor before making any financial decisions.
All content on my blog and YouTube channel is © Copyright IJL Productions LLC.