Welcome YouTube subscriber! My latest YouTube video (embedded at the end of this page) is all about my stock analysis of Cedar Fair (ticker FUN) and how I just initiated a position in this stock.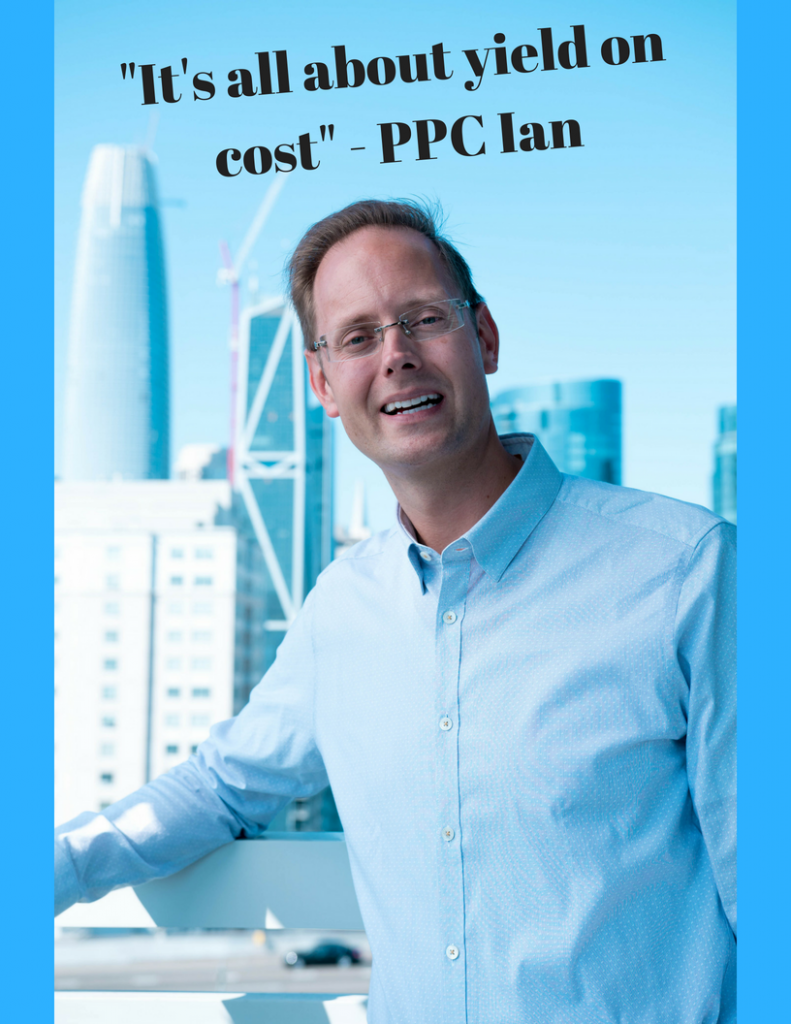 I have actually been following Cedar Fair since the early 2000s, but never made a purchase. I'm proud to now call it position 38 in my dividend stock portfolio. That's right, this Master Limited Partnership (MLP) brings my total position count from 37 to 38.
Many investors trade on emotion, attempting to buy low and sell high. I take a completely different approach, and invest purely for dividends and cash flow. While my gut reaction to a company has meaning, the majority of my decision process revolves around financial modeling – real investing.
A long time subscriber request, I am thrilled to finally share with you my personal Excel model that I leverage to analyze dividend stocks. While my model changes a bit from industry to industry (this template is for MLPs like Cedar Fair), you will quickly see the type of in-depth modeling that helps me truly understand stocks. When you sign up for my PPC Ian Dividend Investing Email Newsletter, I am proud to share with you my stock analysis worksheet as a free gift:
In this Excel file, you will find the exact model that I personally use in my video. You will see how I start at the top level (what I like and don't like about a particular company) and then quickly drive down into the numbers. I particularly like how I leveraged Adjusted EBITDA as a starting point to back into true cash flow for this real estate company. (Make sure to check out that part!)
To receive my free dividend investing worksheet, simply sign up for my PPC Ian Dividend Investing Email List above. It requires your first name and email address. Then, you will be sent an email with a link to download the model. I will also send you other models, newsletters, and info related to dividend investing, from time-to-time. Of course, you can opt out at any time.
Thank you so much for subscribing to my YouTube Channel! Your support truly means the world to me!
Sincerely,
Ian Lopuch (PPC Ian)
IJL Productions LLC
My New Position In Cedar Fair (Part 2 of 2) – The Video That Accompanies This Model
Want to learn more about my dividend stock modeling and my brand new position in Cedar Fair? Please find below the video that accompanies this model. I hope you enjoy the video. And, when you're done, I'd love to see you over on my PPC Ian YouTube Channel.
My Cedar Fair Dividend Stock Analysis (Part 1 of 2) – High Level Thoughts On This Investment
Want to learn even more about my thoughts on Cedar Fair? Below is my first video, my high level background thoughts on this company.
Disclosure: I am long Cedar Fair (ticker FUN). I own this stock in my dividend stock portfolio.
Disclaimer: I'm not a licensed investment advisor, and PPC Ian videos, Excel files, and content are just for entertainment and fun. PPC Ian videos, Excel files, and content are NOT investment advice. Also, I'm not a tax advisor and PPC Ian videos, Excel files, and content are NOT tax advice. Please talk to your licensed investment advisor before making any financial decisions. Please talk to your licensed tax advisor before making any tax decisions.
All PPC Ian videos, Excel files, and other content are (c) Copyright IJL Productions LLC.