Since today's Sunday, I'm going to blog about affiliate marketing. Affiliate marketing is what I do on weekends and my limited spare time (via IJL Productions LLC) when I'm not enjoying the corporate world of online marketing. Today, I'm thrilled to share three tips on making your affiliate marketing business legit. I'm talking about getting a private mail box, setting up a toll free number, and forming a corporate entity. Once you have reached a little bit of scale (you're making a few thousand dollars per year in profit), I would highly recommend making your business legit via these tips.
Affiliate Marketing Business Tip 1: Get A Private Mail Box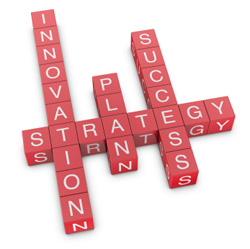 One of the best moves I made for my business is setting up a private mail box at my local UPS store. For only $275 per year (fees are different per UPS Store location), I get my own physical business address. You heard me right! Private mail boxes, unlike PO Boxes, are considered legitimate business addresses. While it's just a mail box, it's considered a physical street address. This is super important as every real business needs a physical location (especially if you want to share your address with customers and also set up a corporate entity). PO Boxes (while useful in their own right) just don't cut it. Your home address won't cut it because you want to separate your personal life from your business 100%. Private mail boxes are the affordable solution of choice in my opinion (although you may also want to look into renting co-worker space that offers a physical mail address, as that's getting popular these days too).
In addition to being a real address for your business (separate from your residence), private mail boxes provide a number of other benefits. For starters, you can list it as your business address when you purchase domain names. I used to register my domain names privately because I did not want to use my home address. When you own hundreds of domain names, private registration can become quite expensive. I'm saving hundreds per year now that I can list my private mail box as my address.
Another major benefit: You can list your private mail box as your business address on your website, especially on your privacy policy, terms and conditions, and contact us. The rules around privacy policies and transparency are getting stricter over time. Personally, I think this is good because it's making the Internet a better place and raising the bar. Why not stay ahead of the curve and offer your business address? In my opinion, this is a move that can also make you look more legit in the eyes of search engines (meaning better SEO ranking).
Also, the guys at the UPS store are awesome. They're open long hours and 6 days/week. They will sign for packages that come in and then hold them for me. I even get an email when a package has arrived. It's like having my own staff.
Affiliate Marketing Business Tip 2: Get A Toll Free Phone Number
This tip really goes together with the first one. These days, it's super affordable to get your own toll free phone number. I'm paying $10 per month for my toll free phone number. There's a lot of flexibility in how you set it up, but I've decided to just have my calls go to voicemail. Then, I have the voicemails delivered to me via email. A lot of the calls that come thru are junk, but some are not. Now, I have a great way for people to contact my business without giving away my personal cell phone or home phone. Of course, you get all of the benefits just mentioned above with the private mail box: separation from your personal life, a number you can list publicly in your domain name registration and on your website, and of course convenience.
Affiliate Marketing Business Tip 3: Create a Corporate Entity
Tip three is really a continuation of the first two. Now that you have a physical business location and dedicated phone number, you're ready to completely separate your affiliate marketing business from yourself. Now, it's time to form a corporate entity. There are many options, but I personally decided to go the LLC route. LLCs are great. They separate my business operations from my personal self. They are relatively affordable (only $800/year fee to own a California LLC and another $100 year to pay for a registered agent service). They are easy when it comes time for taxes (a single member LLC is disregarded as a corporate entity for tax purposes so income flows through to your individual tax return). If my business grows and I hire employees, I'll need to rethink my strategy. However, from my current vantage point the LLC provides the perfect corporate entity for my situation.
After setting up your private mail box, toll free number, and LLC, you're not quite done. At this time, don't forget to open a business checking account and credit card in the name of your LLC. Use the tax id of your LLC when opening the accounts up. Leverage your private mail box and your toll free number as your contact info. The key thing to remember: Your business is no longer part of your self. It's separate entity so it's time to make it legit and go all out with this process. Once your business is fully separate from yourself, you have opened up an exciting world of possibilities. You're now ready to embark on your next round of growth and hit the big leagues of super affiliates!
Disclaimer: I'm not a lawyer nor tax advisor, before forming a corporate entity always make sure to consult with your own legal/tax counsel. The information I provide here is just my personal experience and is not legal nor tax advice.
Image of strategy crossword © iStockPhoto – 3DStock