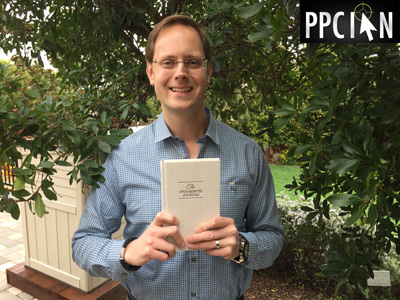 The growth I have experienced in the last few years has been tremendous on all fronts. One of the main drivers behind my growth has been a thirst for adopting the latest and greatest practices that fuel winners. I recently signed up for Mentor Box and have experienced outstanding knowledge, motivation, and excitement from their wonderful program. For busy professionals with lofty goals like myself, I view Mentor Box as a game-changer. Today, I'm excited to share with all of you another game-changer: The Five Minute Journal (my affiliate link).
I actually just reached my one year anniversary since I made The Five Minute Journal part of my daily routine. Let's start with the basics: How did I get started with this journal that I now carry everywhere with me?
My Five Minute Journal Story: How It All Started
Almost two years ago, I made an exciting career jump! I went from the environment of a large publicly traded company to the wild and exciting world of commercial real estate development. This transition marked a big change in my career. Instead of managing some of the largest digital marketing budgets on the Internet with the support of a huge team, I became an entrepreneur. While our company has been around for 40 years, I opened our new Bay Area office and am responsible for the next phase of growth in the greater Northern California area.
I have found that change is good, and change can ignite growth. I have also found that lots of change tends to happen at once. This wasn't just a time for career change. I wanted to grow faster, learn more, get in better shape, embrace spirituality, increase my happiness, and so much more. (As a side note: There was nothing wrong with my prior career. In fact, I loved it. It was great, and shaped my ability to take on this new role. It's all about evolution and enjoying change when the time is right.)
During my journey, I started seeking answers from other successful entrepreneurs, those who I view as really mastering life to the fullest. I started watching interviews and absorbing as much knowledge and information as possible. One entrepreneur in particular caught my attention, Alex Ikonn. One day, I was on YouTube and found this entrepreneur who started several successful companies with his wife, Mimi Ikonn. Despite his success, Alex remains humble. This is someone I wanted to follow.
After following Alex's journey, I found that he had started a company called Intelligent Change. Intelligence Change is the company behind The Five Minute Journal. As I heard Alex speak about the journal he co-founded with his business partner UJ Ramdas, I was immediately intrigued. I instantly knew that this would become part of my routine. So, what exactly is The Five Minute Journal?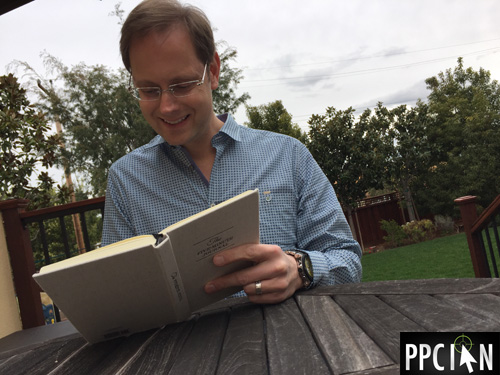 What Is The Five Minute Journal?
The Five Minute Journal is a physical journal. (Well, they have an app too, but I highly recommend the physical version.) It's a journal that you update twice per day, once in the morning when you first wake up and once in the evening right before you go to bed. Some of my favorite features include:
Daily inspirational quotes.
Weekly challenges that keep life interesting.
Focus on gratitude. Gratitude is one of the most productive forces around, and a practice that propelled Alex and Mimi Ikonn to great success in their portfolio of businesses, including Luxy Hair.
Affirmations. Another incredibly powerful force that some of the best entrepreneurs in the world practice, including Alex Ikonn, are daily affirmations. Basically, you're able to speak of yourself and your personal mission statement, as if you have already achieved your dream. The more you write something and the more you believe something, the faster it will happen. The universe will reward your vision!
Accountability. The journal holds me accountable to specific goals each and every day. It has supercharged my productivity and helped me focus on what matters.
Trend recognition. I'm able to uncover trends in my life, and optimize.
Documentation. The Five Minute Journal becomes a really fun record to reflect back upon.
Overall, The Five Minute Journal has brought more excitement, productivity, and happiness into my life.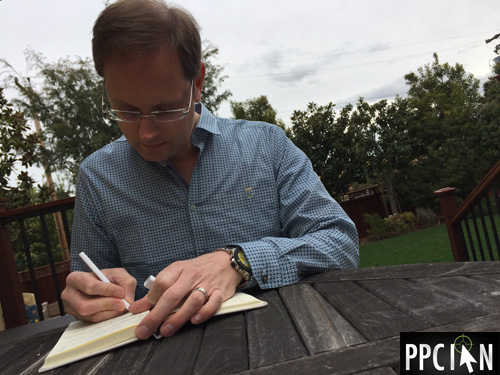 How I Personally Leverage This Amazing Resource
While The Five Minute Journal comes complete with instructions and a great primer on how to get full results, I want to share my personal experience, since I've uncovered some strategies that work quite well for me (and hopefully for you too).
Get the physical journal. There is so much power in the written word. We are all too tied to technology. Having a moment to take a break from technology and really reflect is transformative. Bonus tip: Consider going outside or to a favorite location to really meditate and think while filling out your journal. Don't be tied to your smartphone and computer, as those can stifle idea generation.
Don't be afraid to mark up the quotes. Each day, I'm greeted with a new inspirational quote. Some really resonate with me. Others don't hit home as much. I like to circle my favorite quotes and take notes in the margin.
Don't get discouraged if you miss a day or two. It happens to the best of us. Just get back on the program.

Bonus tip: It's ok, also, if you miss half a day. This happens to me often on weekends. I do my morning update Friday morning, but then am so tired and in weekend mode, so I'll forget Friday night. Not a big deal. I just pick it up when I can.
Another Bonus Tip: Forget your nighttime update? Complete the nighttime update the next morning, along with your morning update.

Add extra lines where it makes sense. Sometimes I have one of those really amazing days. There aren't just three great things to record for that day, but five or even more. I'll add more lines to capture it all.
Don't get into a rut with your daily gratitude. I like to vary it a bit each day because I'm thankful for so many different things in life. Conversely, it's ok to be in a rut with your affirmations. In fact, my affirmations are the same every single day (actually, I changed them one time over the last year). I'm completely focused on the vision I have for myself.
It's not all about business. As you leverage your Five Minute Journal, think about the big picture. What do you really want out of life and out of the specific day at hand? It's ok if your goals do not relate to work. It's all about your dreams and aspirations, after all.
Travel with your journal. Sure, it adds some weight to your carry on. Good! That's how you build muscles. I like to bring my Five Minute Journal everywhere.
Moleskine pens work great. I really like the rectangular-shaped Moleskine pens. They clip so easily onto your journal and are a pleasure to write with. They may not look like they're worth the money, since they're just plastic pens, but trust me… These are the best pens ever for journaling.
Buy a few extra journals. Don't want any downtime when you get to the end of your journal? Buy a stack of them like me.
More than anything, think big (really big) and get inspired. You can achieve anything you want. Allow The Five Minute Journal to help you get there. Keep evolving and dream big!
Team Leaders and Those That Care About Others: It Makes An Amazing Gift
Over the last year, I have become such a fan of The Five Minute Journal that I've given away a multitude of free copies to friends, family, and business colleagues. As a business leader, I want those around me to grow. I want them to live their full potential. The Five Minute Journal makes such an incredible gift. I recommend buying a stack of them, like me, so you always have a few ready to give away.
Conclusion
These days at PPC Ian, I really want to help you grow, not just in digital marketing, but in business and life. I want to share the specific strategies and tools that I'm leveraging for success. My last post was all about Mentor Box and this one is all about The Five Minute Journal. And, it won't end there. I've got some other really neat posts planned, more game-changers.
If you like what you've read here and decide to move forward, I please ask you to use my Five Minute Journal affiliate link. If you decide to purchase via my affiliate link, your price is the same (however I'll receive a small commission, 15% to be exact). These affiliate earnings help me pay the bills here at PPC Ian, and help me add continued value to everyone reading. Thanks so much, and dream big!
My New Five Minute Journal Video Review
I'm thrilled to share my brand new video review of The Five Minute Journal. In my video, you'll view an actual page out of my journal, and see my gratitude, affirmations, goals, and more. Also, I share my personal tips on how I get the most out of this amazing gratitude journal. I hope you enjoy the video!
Images in this post © PPCIan.com