Happy New Year! While it's already 1/17, today's post is my first one of the new year. I'm excited to be back in business blogging and sharing my thoughts with the world!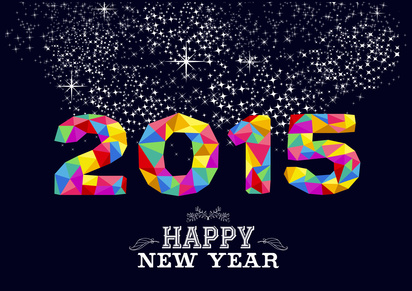 If you've been reading PPC Ian for a while, you know that I take great pride in documenting my goals at the beginning of each new year. I don't always hit all of my goals, but I consider that a really good thing. It's all about shooting for the moon, learning, and growing each and every year. If you don't shoot for the moon, you'll never know what you could have achieved! Last year, I had a ton of goals, 9 to be exact. (Check out my 2014 goals.) This year, it's looking like another year of lofty and aggressive goals, although the themes of my goals are certainly changing as I get older and learn!
Goal 1: Invest In Family
The older I get, the more I realize it's all about family. 2015 is the year of family for Nicole and I. "Family comes first" is what I tell everyone on my team at work. 2015 is the year I truly live my own motto. I'm so excited and blessed with an amazing, magical, and truly special year ahead!
Additionally, I have a sub-goal this year of spending more time with my parents. I was reading a post the other day on Yahoo! about things people regret not doing in their 30s. High up on the list was not spending enough time with their parents.
Goal 2: Grow My Career and Help Others Learn
My life's mission largely revolves around growing my career, and helping others build their careers. It's crazy because the more I learn, the more I have to learn! Marketing is such a fun career in that the learning never ends. Right now, I'm totally obsessed with offline marketing. While I started out in digital marketing, I'm finding that I'm just as passionate, if not more passionate, about the offline channels. I'm truly thankful to be in a position to manage all paid marketing channels for my employer. I'm dedicated to giving back and helping others learn and flourish within this amazing career path.
Goal 3: Invest In Great Business Partnerships
When things get really busy, it's sometimes easy to lose touch with important business partners and friends. (Fun note: Most of my important business partners end up becoming friends!) My goal this year is making an ongoing conscious effort to thank my friends and business partners for everything they do. My favorite method of doing so: Lunch or coffee on me!
Goal 4: Optimize My Life and Have Fun
My life is very, very complex. I'm a master at handling complexity. I thrive in the complexity and have built an art and science around this practice. That said, optimization is all about cutting away the complexity that is not helping. This year, I'm trying to get rid of some of the stuff in my life that is not adding value. I'm mostly talking about material possessions here. However, I'm also talking about tasks and processes.
I believe that the practice of simplification will bring fun and joy to my life, in both the short run and long run. I also believe that the process of simplification will make room for new, great things. There is only so much mindshare available. I look forward to the new, amazing things ahead!
Moreover, simplification is core to financial success. Keep your life simple, and you have fewer financial obligations. Few financial obligations is the absolute key to long term peace and happiness, in my opinion.
Goal 5: Embrace Spirituality
Nicole and I visited Maui back in September, 2014. We absolutely love Hawaii and find a lot of peace and spirituality in the magic that is the Hawaiian Islands. As we departed for our trip, Nicole had an epiphany: "Ian, we're going to church when we return from our vacation." As mentioned in my recently revamped about me page (check it out!), Nicole is always right and always has the best ideas. Long story short, the rest is history! This year, I'm dedicating time each and every day to reading The Bible. Our Pastor challenged us to read the entire Bible in a single year. I'm going to set the bar a little lower, knowing how busy I am. I'm going to read half The Bible this year, and the other half next year. I'll be slow, but steady!
Goal 6: Keep Running
Right near my office, there are some truly amazing trails. I've been taking full advantage of that fact and going on some really long 5+ mile runs throughout the week. I'm so fortunate to have that opportunity to take a run during lunch, before work, or after work. I'm dedicated to my health and will keep running this year. This is a super easy goal for me because I find so much calm and joy in running. Running is my time of meditation and when most of my empowered ideas come my way. Want to come up with great business ideas? Go running!
Goal 7: Discover New Rap and Hip Hop Music
I've been listening to Backspin radio on SiriusXM. I thought I had exhausted all of the good rap music from the 90s and early 2000s. I was wrong! I'm still discovering new rap music each and every day. I'm especially enjoying the Ed Lover show. This goal revolves around discovering new music that motivates and inspires PPC Ian. As a sub-goal, I'm spending a good amount of time discovering old school songs from the 70s and early 80s that have inspired many of the modern rap and R&B songs. I continue to be amazed at the inspiration I can draw from good music.
Goal 8: Save Money and Grow Cash Flow
Whether it's dividend-paying stocks, peer-to-peer lending, starting new business ventures, or really anything that can drive sustainable cash flow, I'm all over it! In conjunction with the simplification mentioned above, I want to create long-term cash flow that makes my life easier as each year passes.
Goal 9: Stay Calm and Avoid Conflict
This one is best illustrated through example. Today, I was at the bank with my wife. Someone blatantly cut us in line. Did I say anything? Not at all! The old Ian might have said something, but the new Ian doesn't care. Later today, we witnessed two people fighting in the parking lot. Apparently, one guy opened the door of his BMW on the other's Audi. In retaliation, the wife of the Audi owner allegedly punched the BMW owner's car. The fight was starting to escalate quickly, and we didn't want to stick around to watch. Long story short, everyone is on a tight fuse around here. Professionals are working very hard. Stress in the Bay Area is at a high level. It doesn't matter how much money someone has, as illustrated through the BMW and Audi example. I'm dedicated to exercising special caution since I see a crazy environment developing in the Bay Area. I'd rather let someone cut me, than have to deal with any drama!
Goal 10: Share My Good Fortune and Help Others
Customer acquisition marketing has been good to PPC Ian. I'm dedicated to helping others this year and beyond. I'm especially interested in helping those less fortunate around the SF Bay Area.
Image of 2015 © fotolia – cienpiesnf