Hello,
I'm Ian Lopuch (also known as PPC Ian), and I'm thrilled to welcome you to my dividend investing blog. I'm excited to share a little bit about myself, my blog, and my purpose blogging here at PPC Ian. Thanks so much for visiting and reading, it means the world to me!
Sincerely,
Ian Lopuch (PPC Ian)
What's The PPC Ian Community All About?
PPC Ian is a community of dividend growth investors, those who invest with the goal of building a massive stream of dividend income that can be used to pay the bills. From the 20-year-old valet parking cars to the son that just inherited a multi-million dollar dividend stock portfolio, from the recent retiree to the professional financial advisor, and everyone in between, PPC Ian is for everyone who loves dividends, no matter their stage in the journey. (By the way, these are all real people who have subscribed to My YouTube Channel.)
Dividend investing does not require a PhD nor fancy degree (although there are community members here who have such degrees). Dividend investing does not require millions to start (quite the contrary it's a strategy that can work for someone starting with as little as $25). PPC Ian is for everyone, it's here to meet you where you are today and help you achieve the goals you've set out for yourself through dividends.
I'm not chasing trends, and I'm not trying to become the next Wolf of Wall Street. I enjoy sleeping well at night knowing my money is hard at work, regardless of whether the market is going up or down. (In fact, I get excited when the market trends down since I purely invest for dividend income and not capital appreciation.)
PPC Ian is about empowerment, community, and fun. I have a true passion for dividends and I created this channel to share my personal journey, while building the coolest dividend investing community around!
Who's PPC Ian? Career Overview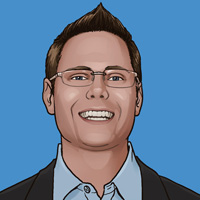 After graduating Stanford University with My BS in Computer Science and Minor in Economics, I jumped into the exciting world of technology startups. Over the course of 12 years, I rose from Marketing Associate all the way to VP of Customer Acquisition at a publicly-traded company! During this time, I enjoyed managing complex teams and programs with annual budgets as high as $30 million dollars. (As a fun side note, my name "PPC Ian" comes from the fact that I started out managing PPC, or pay-per-click, campaigns for a living.) To this day, I continue to consult from time-to-time in the digital marketing space and you can learn more on my Consulting Page.
After my years in the technology space, I decided it was time for a change! I wanted to transition into a career that aligned with my deep love of passive income and cash flow (this passion actually dates all the way back to my childhood). So, I entered the world of commercial real estate development. Now, I am Partner at a California-based commercial real estate company and enjoy overseeing our Northern California development, technology, and digital marketing. I find so many parallels between commercial real estate investing and dividend stock investing.
Want to learn more about my career? Make sure to check out my LinkedIn (and don't hesitate to connect). Want to learn even more? Check out the posts tagged as Ian Lopuch here on PPC Ian. Most of those posts highlight my speaking engagements, such as my presentations at Stanford Graduate School of Business.
Fun Facts About Ian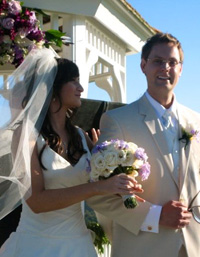 I'm married to the most amazing, beautiful, smart woman ever, Nicole Lopuch. Without Nicole, I don't know where I would be today. Behind every great man is an even greater woman, and that's truly the case with Nicole. Nicole's support has shaped so much of who I am and where I have gone in this amazing career and life. Nicole and I are truly the dream team. Nicole is Director, Product Marketing at one of the fastest growing startups around. She was even featured in Mashable as an early employee! I'm so proud of Nicole and consider myself the luckiest guy around.
I really enjoy rap music. I'm a true connoisseur of rap and hip-hop music. I once did a post about how rap music drives my online marketing. This post was a long time ago, but you'll still find me listening to rap music as I work through complex problems! As I write this post, I'm listening to Big L (MVP Remix). I find Big L as a very fitting soundtrack to the about me page of Ian Lopuch's blog (L for Lopuch).
I am absolutely obsessed with cash flow and passive income. Whether it's dividend-paying stocks, commercial real estate, starting businesses, or really any other clever way of developing sustainable cash flow, you'll find me there.
Hawaii is my favorite place in the world (and Nicole's too). You'll find Nicole and I traveling all over, with Hawaii being our favorite. Some of my favorite posts here on PPC Ian are all about our travels.
My greater purpose, my "why", is all about giving back and helping others. In fact, I recently launched Lopuch.org to chronicle our charitable contributions. Charity is one of the big reasons I work so hard to be the best investor and businessperson possible. The more I earn, the more I can give.
I'm passionate about so much: Interior design and organization, cars, golf, and running. Life is all about balance!
Avatar of PPC Ian © PPCIan.com (An IJL Productions LLC Website)
Image of Ian and Nicole © PPCIan.com (An IJL Productions LLC Website)