On 5/31, I got a bunch of emails from Google with the subject line, "Google AdWords – Your AdWords Are Now Running". I have a lot of accounts with Google, many of which have been paused for years. Honestly, I didn't have much time to look at it on 5/31, but just assumed it was a mistake and that Google would fix it. And, I knew I had already taken precautions to protect myself – I always set my daily budget to $1/day for all paused campaigns that I don't anticipate reactivating right away. Following is the email I got from Google on 5/31 (I got this for several paused campaigns/accounts):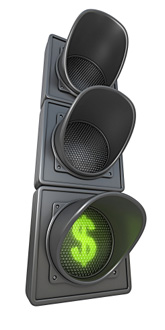 Dear AdWords Advertiser,
Your ads are now running.
Thank you for advertising with Google AdWords.
Sincerely,
The Google AdWords Team
————————
Your AdWords account number: xyz123
Today (6/3), I got some more emails from Google. This time, they said there had been a technical issue on 5/31 that is now fixed. They explained that they will be crediting back all money that may have been spent by the accidental reactivation. Here's the email I received today:
Dear AdWords advertiser,
Because of a technical issue, some of your campaigns might have mistakenly resumed running on May 31, 2012. You might also have received an email titled, "Google AdWords – Your ads are now running."
We've fixed this issue and are crediting your account for the amount you accrued. Once it's been applied, the credit will appear on the Transaction history page, located on the "Billing" tab of your AdWords account.
If you'd like your ads to run in the future, follow these steps to re-enable your form of payment:
1. Sign in to your AdWords account at https://adwords.google.com.
2. Click the "Billing" tab, then the "Billing settings" link on the left.
3. Find your disabled form of payment on the page.
4. Check that the payment details are correct, then contact your bank or credit card provider to see if the form of payment can be used.
5. Click the "Re-enable form of payment" link to make it usable again.
After you re-enable your form of payment, your ads will start to run again. Keep in mind that once you re-enable your form of payment, you may be billed for unpaid advertising costs that you accrued before this error.
We apologize for the technical issue, and thank you for understanding.
Sincerely,
The AdWords Team
© 2012 Google Inc. 1600 Amphitheatre Parkway, Mountain View, CA 94043
You've received this email to update you about important changes to your AdWords account.
There are three main reasons I wanted to share this post with you. When you manage many Google AdWords accounts, you always want to take proper precautions with paused accounts/campaigns. If you have paused a campaign and don't anticipate reactivating it in the near future, make sure to set a really low budget (I recommend $1/day). That way, you have a safety measure in place in case something ever happens. Sure, it's likely you will get a refund if Google (or adCenter) ever makes a mistake, but why worry when you can mitigate risk. Also, you never know when that refund may come and you don't want to have any cash flow issues should it take a while to process the refund.
Second, I wanted to share this post because it's probably a good time to look through all of your old accounts and campaigns on Google AdWords. Do a thorough audit on Monday. Make sure to check if anything got reactivated accidentally. If yes, make sure you get the proper refund you are entitled to.
Third, always make sure to have an up-to-date email address in your search engine accounts. If your email is not up-to-date, you may be missing such messages. Hope you are having a super weekend!
Image of Activate Campaign © iStockPhoto – pagadesign
Emails in this post © Google AdWords