If you've checked out the footer on PPC Ian, you may have noticed that I own a small LLC, IJL Productions LLC. I actually plan to write a future article all about LLCs and why I think they're a great business entity to separate your business from yourself, creating financial protection (in my humble non-legal opinion). However, today I wanted to discuss the launch of IJL.net, the official website of IJL Productions LLC and in particular my experience buying this domain name on Sedo.
I have been interested in launching a small web presence for IJL Productions for quite some time. In fact, I registered the domain IJLProductions.com over two years ago for that purpose. However, as a domainer, Internet entrepreneur, and a guy with an ego, I wanted a shorter premium domain that I could brag about. Thus, I decided to buy a premium three-letter domain on Sedo, IJL.net, and I'm looking forward to discussing my experience.
Why I Picked IJL.net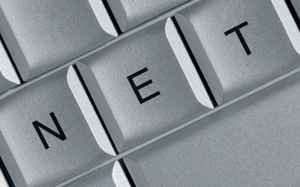 Three letter domains are extremely valuable, especially the dot com and dot net TLDs. (I recommend checking out 3Character.com, a very useful resource for those of you newer to three character domain names.) Moreover, my business name starts with three letters, making a three-character domain name very relevant and professional. Combine these two factors with my own vanity (I wanted a premium domain name for the bragging rights) and I quickly decided that I wanted to own a premium IJL domain.
Upon more investigation, I uncovered that "IJL" was taken on all the major TLDs such as dot com, dot net, and dot org. IJL.net and IJL.org were both going to parked pages and were available for sale on Sedo, making them great targets for my acquisition. For those of you new to Sedo, it's the leading domain marketplace for buying and selling aftermarket domain names!
I Started Making Offers on Sedo
From the beginning, my preference was for the dot net TLD (as opposed to dot org). Don't get me wrong, I love dot org domains because they inspire confidence due to their nonprofit roots. I probably bought 30 dot org domains in the last month for investment purposes. However, my personal business is for profit and I wanted to make that clear. Moreover, IJL.net just has a better ring to it than IJL.org. However, dot net TLDs are far more valuable than dot org so I wanted to leave my options open. Originally, I made some lowball offers on Sedo. I think I offered $275 for IJL.org and $700 for IJL.net. Not surprisingly, the sellers didn't even entertain these offers! I waited quite some time and didn't hear back.
At this point, I raised my bids on both domain names. The seller of IJL.org came back with a rather aggressive counter offer. Since it was not my first choice, I decided to stop negotiations and focus on IJL.net. Even after coming in rather aggressively, I did not hear back from the IJL.net seller on Sedo. I decided to take matters into my own hands and filled out the contact form on the website asking the seller to take a look at my offer. Don't want to go into too much detail here, but must say the negotiations took several weeks and were rather involved. I was actually quite shocked it took that long, but in the end I feel that both the seller and I got fair deals. The seller got a very fair price for this premium domain name and I got the three-character domain name of my dreams!
Buying Your First Domain on Sedo
If you're new to Sedo like I was, I'm hoping the following guide will help you a bit in your first transaction, from the buyer's perspective. Following is my personal experience buying IJL.net through Sedo's system, step-by-step:
The first part is the fun part! Simply search Sedo using their advanced query function to isolate the domain you're interested in purchasing. You get to see statistics such as the seller's offer price (not all sellers list a price), the number of people that have viewed the domain's page on Sedo (giving you a sense of interest in the domain), and the seller's activity index (if they're active on Sedo, that's a good thing).
Important: Offers On Sedo Are Binding
Once you've isolated a domain name, you simply need to create a Sedo account and place an offer! Please keep in mind that offers on Sedo are legally binding. If the seller accepts, you are locked into the deal. I can't underscore enough that you want to be absolutely certain before making an offer. Tip: When you're making your offer, please keep in mind that Sedo will charge you an extra 3% fee as a buyer to use their service.
Keep Your Cool During Domain Name Negotiations
After your offer is made, it's time for the seller to ponder your offer. I believe sellers have up to 7 days to think over the offer and either respond with a counteroffer or decline the deal. I really want to underscore here that domainers, especially those who have been in the game a long time and who have strong portfolios, are expert negotiators. They will do whatever it takes to extract the full value for their domain name (and I can't blame them!). As you negotiate, take your time, especially if the domain has little competition. Be fair and honest with the seller. At the end of the day, you need to feel like you got a great deal so please don't go crazy, get caught up in the deal, and overpay. At the same time, you're much more likely to get your domain name if you offer the seller a fair price. It's all about balance and the art of negotiation!
After all the back and forth, hopefully the seller and you agree on a fair price. At that point, the Purchase and Sales Agreement is ratified and available for your download on Sedo. I recommend downloading it, taking screenshots, and printing it out. This is the document that outlines the transfer of title on your new domain name.
Also it's now time for you to pay up. I truly enjoy leveraging Sedo because they act as the escrow company in your transaction. This ensures that your hard earned money is safe and that you only pay if you get the domain name. Domain names are expensive. There have been bad deals and thefts. Because you're spending a lot of money on your domain name, I highly encourage you to leverage Sedo (or another alternative such as Escrow.com) to protect your investment. I have used Escrow.com in the past, but as a domain buyer I'm a bit partial to Sedo. Payment on my front was really simple. I had an existing balance in my PayPal account so I decided to pay via PayPal, a great option and much appreciated. With Escrow.com, I had to wire money in the past so I found the PayPal option much simpler.
Stay Patient During The Domain Transfer Process
At this point, it was time to transfer the domain. This process took a few weeks, longer than I had imagined. At the same time, I felt good about the transparency of the process. Moreover I appreciated the fact that Sedo assigned a dedicated transfer agent to my deal (who answered my questions very quickly). At the end of the day, the transfer probably took a bit longer because we were moving across registrars (from Enom to Moniker). Had I been transferring to another Enom account, perhaps it would have been quicker. In any event, here are some of the logistical details:
Seller transferred the domain to Sedo's escrow account on Enom.
Sedo sent me the authorization code.
I initiated a transfer from within my Moniker account and entered the authorization code. I also decided to renew the domain name for several more years at this time. My Advice: Always register your premium domains for at least 5 years, the last thing you want is for them to expire by accident.
Moniker sent Sedo an email that contained a link they needed to click.
I sent a heads up to my transfer specialist and he clicked the link, no problem.
I waited a bit and Moniker sent me an update that the authorization code was incorrect.
No big deal, I emailed my transfer specialist at Sedo and got a new one.
I entered the new code and it was accepted.
I waited about five days and got daily updates from Moniker that the domain was still pending transfer.
The deal closed!
PPC Ian decided to celebrate!
Premium Domains are Ideal For Pay Per Click
As you know, the name of my blog is PPC Ian. I'm the greatest PPC enthusiast out there! To close out, I wanted to tie this all back to pay per click. In my opinion, every great pay per click website deserves a great, premium domain name. Just think about it: You're spending millions of dollars per year across your portfolio of sites. I personally see a great case for taking just a fraction of your PPC budget and investing it in premium domain names. Premium names will improve your click through rate and user retention. I hope my experience buying IJL.net via Sedo has helped you out as a first time Sedo buyer!
Image of Net © iStockPhoto – makkayak