If you've been reading PPC Ian for a while, you know I'm a tremendous fan of stock options. One of the huge advantages to the corporate online marketing career path (as opposed to affiliate marketing) is the ability to accumulate stock in leading privately held companies that later have the opportunity for major liquidity events. Just recently, I wrote abut how I made it big in online marketing. How did I make it big? I cashed in on my NexTag and QuinStreet options! Today I'm excited to share another success story: I own very early stage shares in Inflection.com and according toTechCrunch Inflection.com just secured $30 million in funding. That's right: Every private company I have worked for has turned into an investor's dream. I love the online marketing career path!
I'm Not Writing This Post To Brag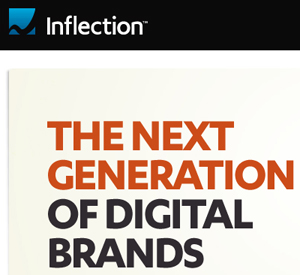 So I'm super excited but want to make it very clear from the start that I'm not here to brag. Rather, I'm here to empower and share the power of the online marketing career path with the world. I know I've mentioned this many times but I must underscore it again: Online marketing professionals are in demand, especially pay per click professionals. Due to this fact, you get your pick of which companies you want to work for. This abundance of choice (which 99 percent of the working world doesn't have) affords you the opportunity to make wise investment decisions. View your employer as an investment opportunity and you too can have three amazing private company investments in a row, just like me! PPC is unlike any other career for this simple reason.
Hey Jon, Have Anything To Say This Time?
So after my recent post about making it big in online marketing I received several spam messages from someone named "Jon". Jon did not provide a valid email address, but was quick to tell me that I did not make much on my QuinStreet stock (which is quite untrue). Hey Jon, this post is for you. Also, I think I know who you are. How are things going at your fourth tier ad network? I actually enjoy getting these types of messages. As my friend John Chow says in his book Make Money Online, haters are the number one leading indicator of your own personal success. Hence, the Inflection news coming in such a timely manner!
Inflection.com Rocks and They're Going To Dominate
Ok, time for me to get serious again. I wanted to close out by talking a bit about Inflection.com and my personal experience there. Right before my current gig, I thoroughly enjoyed running Inflection.com's paid search business as their Director of SEM. I'd like to close out with a few great things about Inflection:
The co-founders are awesome. Brian, my former boss, started the business in his Harvard dorm room. He joined forces with Matthew, his brother and serial entrepreneur, and started Inflection. They bootstrapped it and quickly turned the company into a 50 person cash machine. These guys know their stuff and I'm obviously not the only one who thinks so. It's extremely rare to land 30 million funding in this economy.
The team is very seasoned (which is one of the big reasons they are doing so well)! I have two pieces of information to quickly prove this to you. First, their executive VP of business development used to be President of Match.com in its early days. Second, their VP of finance was VP of finance at Netflix and took that company public. When I was there, half the team were Stanford graduates like myself, how awesome.
Inflection's products are cool. Just check out Archives.com!
Here's to Inflection's continued success! Want to work at this amazing company in the heart of Palo Alto near my alma mater Stanford University? Send me your resume to jobs@ppcian.com and let me help connect you!
Picture in this post © Inflection.com