I'm a huge fan of online marketing automation, with platforms like Acquisio at the top of my list. Have you heard of Acquisio? They offer the leading performance marketing platform for agencies.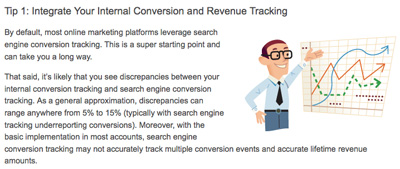 Today, I wrote a guest post on Acquisio's blog: 5 Ways To Get The Most Out of Your New Online Marketing Platform. I'm so excited and honored. Acquisio has a really amazing online marketing blog and I highly recommend checking it out. Since the entire online marketing world is in the process of moving from manual campaign management to leveraged campaign management via platforms such as Acquisio, I thought this would be the perfect topic.
After reading my guest post, I highly recommend checking out Acquisio's whitepapers as well (they are really amazing). I have covered several of them here on PPC Ian including:
Want to learn even more about Acquisio? I had the honor of interviewing Acquisio's CMO Marc Poirier right here on PPC Ian. Thanks for all your support and I hope you enjoy my guest post!