As of late, there's been a tremendous amount of growth and M&A activity in our industry. Just a few weeks ago, Adobe acquired Efficient Frontier for $400 million. Personally, I feel like $400 million is a really solid, strong price for Efficient Frontier and sets the tone for more big liquidity events in the coming months/years. It's really great news for our industry.
Way To Go, Acquisio and ClickEquations!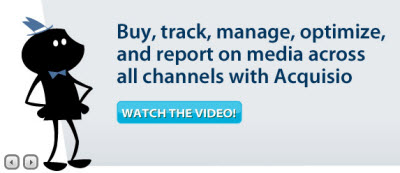 Today, I was absolutely floored when Acquisio announced their acquisition of ClickEquations. If you've been reading PPC Ian for a while, you probably know that I'm a huge fan of Acquisio, the leading performance marketing platform for agencies. I have covered some of their amazing whitepapers, interviewed their CMO Marc Poirier, and recently did a guest post on Acquisio's awesome blog.
What you may not know is I'm also a huge fan of ClickEquations. As you can see in my SMX 2011 Recap, I had the great opportunity to connect with Craig Danuloff, CEO of ClickEquations. Craig literally wrote the book on quality score and is a true leader in our industry. The ClickEquations team is truly top-notch and they built an outstanding platform. Integrate ClickEquations into Acquisio's platform and it's going to be a true home run for the online marketing community.
Prediction: SEM Platform(s) Will Go Public In 2012-2013
So, what's next after all of this recent M&A activity? First and foremost, it means better tools for end users like you and me! More M&A means more activity, growth, and competition. It's a race at this point to build the biggest and best online marketing platforms around.
Second, I think the recent activity sets the stage for some even bigger deals in the future. Looking at companies like Acquisio, Kenshoo, and Marin Software, I would not be surprised if one or more of them went public in 2012-2013. One thing is for sure: If you manage large online advertising campaigns, I highly encourage you to audit the platforms out there, you will not be disappointed!
Image in this post © Acquisio