Last night, Nicole and I enjoyed seeing The Pharcyde perform at Yoshi's San Francisco. The Pharcyde is perhaps my favorite rap group of all time, with their album Bizarre Ride II being perhaps my favorite rap album of all time. Kanye West has also named Bizare Ride II as his favorite. If you're interested in listening to Pharcyde tracks such as Drop, you've just got to check out their YouTube Channel.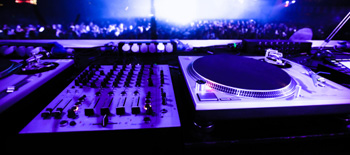 If you're been reading PPC Ian for a long time, you may also know that Rap Music Drives My Online Marketing. Pay per click search engine marketing is a lot like computer programming. When you're managing large campaigns and making money online, you need to get in the zone. How do I get in the zone? I like to put on my headphones and listen to hip hop music. I like hip hop more than any other music genre for a few reasons. First, I can't get enough of the beats and lyrics. I'm a walking encyclopedia of hip hop lyrics and facts. Second, I grew up listening to this stuff. Third, on a philosophical level I can relate to the relentless pursuit of money that comes across in many tracks.
Nicole took me to Yoshi's San Francisco for my birthday earlier this year. We saw another one of my favorite rap groups, De La Soul. (Side Note: You've got to check out The Bizness Remix on YouTube, a true hidden gem.) Since then, we have kept a close eye on the Yoshi's calendar for great hip hop and jazz artists (we also enjoy jazz music quite a bit). The food at Yoshi's San Francisco is always top notch, and I must say The Pharcyde and De La Soul concerts were both amazing! I went away from both thoroughly inspired to see some of my personal heroes perform their best tracks. It's always a great crowd and great time at Yoshi's, I highly recommend it.
How do you get in the zone when you're working on online marketing? Any other fans of rap music out there, especially 90s artists such as The Pharcyde and De La Soul?
Image of DJ Equipment © iStockPhoto – Roob