Hey Everyone,
Today's another exciting day! Shortly after getting interviewed by Jonathan Volk and getting featured on John Chow, today I'm featured on Teen Domainer. For those of you that don't know, Teen Domainer is one of the best domaining blogs on the Internet!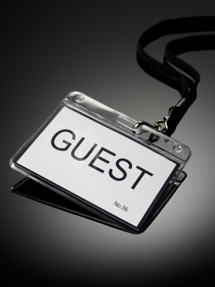 As you may know from my 2010 goals, domaining is a focus for me this year. Specifically, I wanted to develop at least six domain names and attend at least one major domaining conference. I'm excited to announce that I recently crossed both of these off my list. I have six new 5-page minisites live and also attended T.R.A.F.F.I.C. Las Vegas back in January. I'm really excited that I've learned so much and now feel like an advanced domainer (a great compliment to my pay per click background).
One thing that has really surprised me is the fact that the pay per click world knows very little about domaining. Similarly, I have found that the domaining world has a lot to learn about pay per click. It makes perfect sense to me: Both subjects are extremely complex. If you master just one of them, you definitely have my respect. However, I truly see huge value in mastering both. There are great synergies in leveraging domain strategies in pay per click and vice versa. To that end, I decided to focus on pay per click search engine marketing strategies for domainers in my guest article on Teen Domainer.
Please check out my guest article on Teen Domainer and let me know what you think! I wanted to take this opportunity to sincerely thank Brian from Teen Domainer for featuring my guest post. It's a true honor to be featured on such a prestigious and awesome blog, one of my personal favorites!
Sincerely,
PPC Ian (Ian Lopuch)
Image of Guest Tag © iStockPhoto – wragg