Hi Everyone,
I wanted to take a moment to point out a large milestone in my career: Super affiliate Jonathan Volk interviewed me yesterday! Please make sure to visit Jonathan Volk's blog and read PPC Ian's interview. I worked very hard on the interview and it really means a lot to me as someone who has been glued to Jonathan's blog for a while. For those of you that are new to Jonathan Volk, he is one of the most celebrated affiliate marketers on the Internet and has an extremely well known and useful affiliate marketing blog. As a new blogger, it truly means a lot to me that I am featured on this blog. It is an honor and a milestone in my career.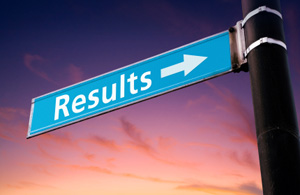 While we're on the topic of milestones, I'd also like to celebrate the fact that I now have 50 recommendations on LinkedIn. This is a long-standing goal that I set for myself a while back, one that took countless late nights to achieve. As you may already know I'm a huge proponent of LinkedIn as a great way to build you career in PPC. I even wrote a huge post all about my PPC LinkedIn strategies. I truly encourage you to apply these strategies to your own LinkedIn, you will start getting pay per click search engine marketing job offers daily.
My last milestone for today: I reached my 30th post with my request that all online marketing professionals please help Haiti. If you've been around here a while, you know my posts are typically really long (at least 1,000 words) so it's quite fulfilling to hit the 30 milestone. I'm looking forward to next focusing on the goal of hitting 100 posts!
What milestones have you set for yourself? I would truly love to hear them! I always like to keep raising the bar and enjoy setting milestones (another example being my 2010 goals). In my opinion, having concrete goals, both professionally in your PPC career and personally, is a surefire way to achieve success in life.
Thanks again for your support and please check out my interview with Jonathan Volk!
Sincerely,
PPC Ian
Image of Results © iStockPhoto – gocosmonaut