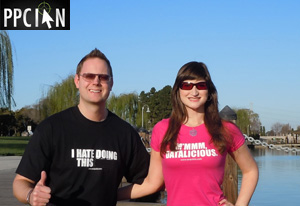 I just went to SMX West 2012 and one thing was clear: It's all about SEM Platforms. When it comes to SEM Platforms, Acquisio is one of the best. I've blogged quite about about Acquisio here on PPC Ian. Some of my favorites: The Must Have Retargeting eBook of 2012, Acquisio Acquires ClickEquations, and My Guest Post on Acquisio's Blog.
Today, it was a beautiful day here in the SF Bay Area, with temperatures in the 70s, even though it's just early March. This year, the weather has been unreal. To enjoy the great weather, Nicole and I enjoyed the outdoors while wearing our very own Acquisio t-shirts. You can see several pictures in this post. Whenever I run into Acquisio at the search marketing conferences, Marc and his team are always so generous with their amazing t-shirts. Next time you're at an SEM conference, head over to their booth and they will hook you up!
I'm excited today to announce that Acquisio is Running a T-Shirt Slogan Contest. The contest is great! Between now and March 30, head on over to the contest page (the one I just linked to) and enter your slogan. Then, between April 6 and April 20, the public will vote on the slogans. On April 20, the winner will be announced. What does the winner get? They get a free pass to the Acquisio User Summit on July 28 and July 29, 2012. Also, they get free airfare to and from the conference (it's in Montreal). Last, they get two nights at the Hyatt Regency Montreal during the conference! I'm definitely going to enter, it would be my dream come true to attend Acquisio's User Summit. I highly recommend entering yourself!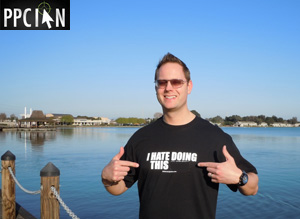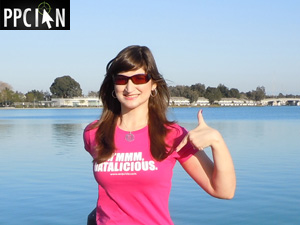 All Images In Today's Post © PPCIan.com