I attended SMX Advanced Seattle this week and had an awesome time. I really enjoyed the venue and met up with a lot of old and new friends. I even learned a few new tips and tricks from the esteemed group of presenters. In short, this was a superb conference. Today, I'm going to discuss my personal experience!
SMX Advanced Overview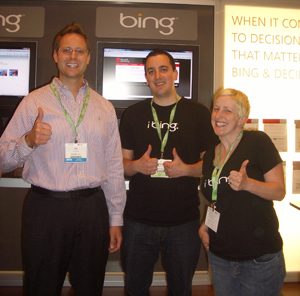 I'm a big fan of online marketing conferences. Back in January, I thoroughly enjoyed the domaining conference TRAFFIC. More recently, I attended SMX West Santa Clara (but didn't blog about it). The next conference on my list is SES San Francisco, coming in August. Search marketing conferences are a great place to network, learn, and stay in tune with a quickly evolving industry. It's very easy to get stuck behind your computer and work long hours, losing sight of the bigger industry. My advice to you: Get yourself and your team out of the office and attend a few conferences!
This year, SMX (Search Marketing Expo) Advanced was held at Bell Harbor Conference Center in Seattle. You can see a few pictures of the venue at the end of this post. I must say that I thoroughly enjoyed beautiful Seattle. I stayed at the convenient Edgewater Hotel right next to the conference center, the official hotel of the conference. I enjoy getting my sleep so the convenience of the hotel to the conference was a true gift.
For those of you newer to the industry, SMX conferences are organized by industry guru Danny Sullivan. Danny owns Third Door Media which publishes the world famous Search Engine Land. I always enjoy SMX conferences and this one took it to the next level, in my opinion. Why, you ask? Simple: I walked away empowered with a few new tips and tricks. As someone who's been a PPC pro for over six years, it's sometimes hard to find new, interesting ideas! I personally attended all of the sessions on the PPC track and enjoyed all of them.
SMX Advanced Was Great For Networking
Before we even get into my experience in the sessions, I have to highlight the awesome networking opportunities that SMX Advanced provided. I'm a huge fan of the Yahoo-Microsoft Search Alliance. It's one of the most exciting events in our industry since the Yahoo Panama transition several years ago. As such, I definitely wanted to spend some time with the Bing and Yahoo teams. You can see some photos of me with my friends from Bing and Yahoo above and below.
Second to the end below, you can see me hanging out with my friends from Kenshoo. As you may know, I'm a huge fan of SEM automation. Kenshoo is one of the premier SEM tools out there. The team is amazing (I have known these guys for a few years now) and they are growing rapidly. Their success makes perfect sense to me, the tool is awesome! Stay tuned, I will be interviewing Kenshoo in a future PPC Ian post.
Not pictured in this post, I got to connect with several old reports and co-workers. It's a small industry and always great to see old friends. Also, I got to meet up with some of my newer friends. I enjoyed meeting Chris Guthrie from Make Money On The Internet and also Matt, Josh, and Nate from Unique Blog Designs. Unique Blog Designs designed and built PPC Ian! I worked extensively with them over the phone and email, and now I finally got to meet them. Good times for sure!
A Few Cool Takeaways From SMX Advanced
I took pages and pages of notes at SMX Advanced. Throughout the conference, I enjoyed emailing tips and tricks back to my team. I've been in the industry for over six years so it's not often that I walk away from a conference with action items. SMX Advanced was different, however, and I now have a few new strategies to try. The presentations were great from the standpoint of sparking new ideas while also helping me re-engage old ideas that I had but filed away. I'd like to highlight just a few fun takeaways from the event:
Craig Danuloff, Founder and President of ClickEquations gave an excellent presentation on Google AdWords quality score. I walked away with an awesome white paper and a few new quality score tests. In particular, Craig piqued my interest with his hypothesis that display URLs with fake subdomains and folders (to improve CTR) are considered different from the root URL for quality score history purposes.
Wister Walcott from Marin Software proved that conversion rate does not vary by position! There has been an ongoing debate in our industry about this topic forever. It was great to see Wister independently prove this concept, further validating the findings of Google's chief economist Hal Varian (I recently heard Hal speak on this topic at Google's Think Finance event). As you know from my recent Marin Software Interview, I'm a tremendous fan of this amazing SEM technology company and give them my top recommendation.
Siddharth Shah, PhD from Efficient Frontier discussed portfolio theory versus profit maximization bidding models and how one may leverage the concepts of portfolio theory even with an unlimited budget. I really enjoyed his talk and walked away with an awesome white paper as well!
Several awesome presentations on mobile PPC. Mobile is going to be huge in coming years and now is the time to start testing. Of particular interest, I enjoyed learning that shorter queries perform better in mobile and that catchy abbreviations such as "4" (instead of "for") and "ur" (instead of "your") are accepted by Google. I feel empowered to start some mobile tests.
The idea of microconversions was covered several times. I'm a big direct response guy. However, when you're building out awareness, branding, and social media efforts, it's not always practical to look at the entire funnel. However, one should assign a dollar value to microconversions such as number of Twitter followers, white paper downloads, and Facebook fans. An old concept that I've been thinking about for a long time, but great to put it in font of me again and remind me to take action!
Couldn't attend SMX Advanced this year? Don't worry! SMX conferences are frequent and SMX Paris and SMX East are just around the corner. One thing is for sure: I will be attending SMX Advanced again next year! I will tell you, there was one huge downside to this conference… My two hour flight home turned into a six hour flight home. High winds in San Francisco forced my small United plane to turn around and land in Sacramento (lack of fuel to circle and wait for landing clearance). After waiting a long time on the Sacramento runway, we finally took off again for SF. The second time around, we had to circle like crazy until we finally landed. Upon landing, there really were some seriously high winds so I do appreciate that United put safety first and didn't rush the landing.
Some Photos From SMX Advanced Seattle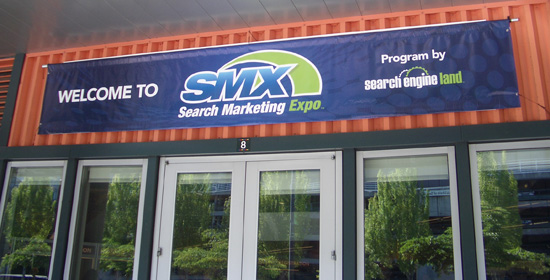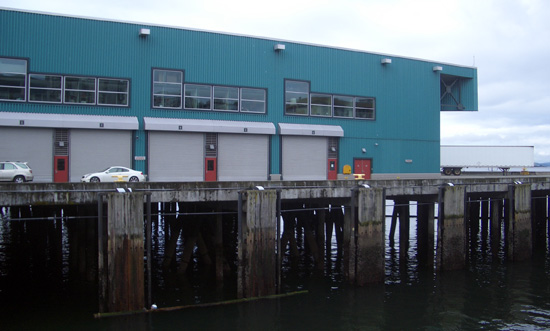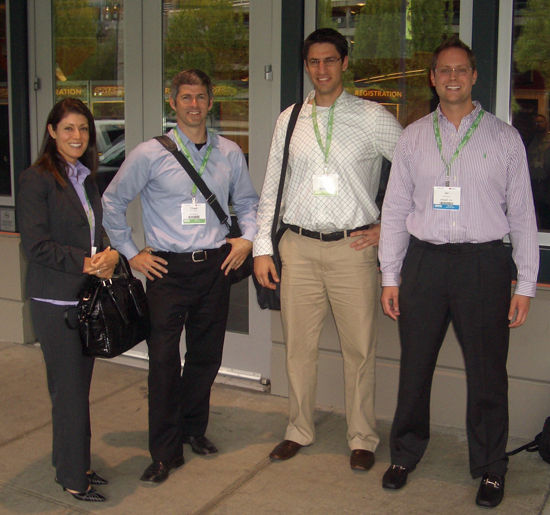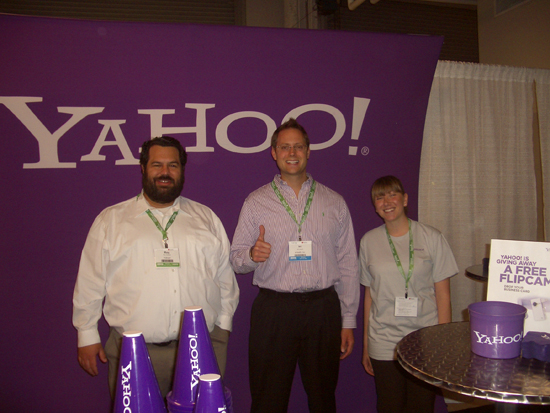 All Images In This Post © PPCIan.com (An IJL Productions LLC Website)