I just got back from SMX Advanced Seattle and had such an amazing time. I always have so much fun at these conferences, but must say SMX Advanced Seattle 2011 was one of the best. Why? I really took time to network more than ever, as you can see in the many pictures throughout this post. Today, I'm really excited to talk about my epic experience at SMX and share tons of pictures (thirteen of them)!
An Amazing Whirlwind First Day At SMX Advanced
On Tuesday, I had a truly great day at SMX Advanced. I had one of those whirlwind days where the day is packed from 8:00 am through 11:00 pm at night! My day started off going to the sessions at SMX Advanced. I must say that the first session about pay per click quality score was the best session of the entire conference.
My favorite part of the session: My friend Craig Danuloff (CEO of ClickEquations provided a multitude of insights about quality score and announced his brand new quality score book (which I purchased and plan to review here soon). Craig is the leading expert in our industry about Google's quality score algorithm and it's always an honor to hear him speak. While I was at the ClickEquations booth, I also caught up with my friend Alex Cohen. Alex also spoke at SMX and is truly impressive. I highly recommend his blog, Digital Alex.
As the day progressed, I really enjoyed walking around the expo hall (twice as many exhibits as last year) and eating the great food and snacks that SMX provided (they went all out and I feel like I ate way too much, but it's all good). While walking around SMX, it seemed like I was always running into people I knew! Truly cool stuff! In my opinion, the biggest value of these conferences is the networking. My advice to you: Go all out and network with as many online marketers as possible. It's amazing the connections you will build.
Right around lunch time, for example, I ran into my friends Geoff Shenk (Managing Director at Kenshoo) and David Rodnitzky (CEO of PPC Associates). Kenshoo is an amazing online marketing platform that I highly recommend. I recently blogged about their new Watchdog product. I'm friends with a lot of people at Kenshoo and they truly have an amazing company. PPC Associates is one of the hottest paid search agencies in the Bay Area.
While walking around the expo hall, I of course ran into my good friends Michael Cook and Jana Fung from Marin Software. I'm a huge fan of Marin Software and have blogged quite a bit about their SEM platform and whitepapers. One of my favorites: Marin's Free Guide To Facebook Ads.
Later in the day, I also ran into my friend Matt Lawson, Marin's VP of Marketing. Matt's a real visible guy, I'm always running into him at all these conferences and he truly does a great job representing Marin Software. Marin is located in San Francisco so I enjoy having lunch with Matt from time to time.
Here's where it starts getting really crazy! Out of the blue, I ran into John Rampton from TechieMania. I have never met John in person before but he's a regular commentator here on PPC Ian and I truly appreciate his contribution to the comments here. John came up to me in the expo hall and recognized me from my blog! That was a real milestone for me, my blog is starting to get truly noticed thanks to all of you! It was great hanging out with John and I highly recommend checking out his blog. John is a great guy and I hope to network with him more in the future.
Later in the day, I attended more exciting sessions while diligently taking notes. Overall, I felt the SEO content from SMX was stronger than the PPC content. Don't get me wrong, the PPC content was great. It's just that the SEO content was unparalleled. The SEO track pulled out all stops. At the end of day one, I really enjoyed watching the You&A session with Danny Sullivan and Matt Cutts. There's always some great comedy in this session and I truly enjoyed it!
At the end of the sessions, I headed over to the expo hall floor for the Expo Hall Reception sponsored by Yahoo! and Bing. It's there that I met up with my good friend Chris Guthrie from Make Money on the Internet. Chris is an inspiration to me. He's a big time blogger and affiliate marketer. He makes a ton of money online and works really hard to deliver value. That said, he stays humble. He's got the best attitude around and truly enjoys helping others. I was really hoping that I'd be able to catch up with Chris at SMX Advanced like I did last year and was really happy we were able to connect two years in a row!
While I was hanging out with Chris Guthrie and enjoying some free drinks thanks to Yahoo! and Bing, we met up with a variety of great people including Nathaniel Broughton from Growth Partner (Nathaniel is a big time affiliate marketer, entrepreneur, and leader), Sujan Patel from Single Grain (Sujan owns an SEO agency right here in San Francisco), and Max Wellenstein and Steve Kroll from RocketClicks (these guys are truly inspirational and make an amazing name for RocketClicks). I had such a blast networking and making new friends. I learned that Sujan's office is just down the street from mine in San Francisco and we already have lunch on the books next week. Talk about great networking and building my network with high impact professionals. We were all having so much fun at the expo hall that we decided to head out to dinner. You can see a picture to the right of us all enjoying dinner!
We really enjoyed dinner in Seattle because it stays light so late in the summer! The long days are really neat. After dinner, which ended around 10:00 pm, I caught up with my great friend from Stanford who happened to be in Seattle for Microsoft conference. We had drinks and enjoyed catching up. Like I mentioned, a true whirlwind day and a true blast!
SMX Advanced Seattle Day 2, My Time To Chill Out
Day one of SMX Advanced Seattle was amazing, but was also a bit tiring. So, I decided to take it a bit easier on day two. My day started off with a 7:30 am breakfast at the Edgewater Hotel. I truly enjoyed meeting and networking with the CFO of a local Seattle startup. After that, I checked out of my hotel and headed over to the conference. Just like day one, I enjoyed the sessions, networking with new and old friends, and eating some great food and snacks.
I had a ton of fun in particular catching up with my friend Marc Poirier CMO and co-founder of Acquisio. Acquisio is an amazing performance marketing platform for agencies. I have blogged quite a bit about Acquisio here on PPC Ian and recommend checking out their free Facebook Webinar. I learned a lot by watching this webinar. Marc is a truly impressive professional and one of the nicest people at the conference, I always enjoy catching up with him. I also enjoyed meeting Richard Couture, Acquisio's co-founder and VP of Product Management.
I ended up leaving the conference a little bit early and flying back to San Francisco in the early evening. Next year, I'm thinking of staying another day so I can take in the parties and festivities at the end of the conference on Wednesday night. Seattle is such an amazing city and I want to take this opportunity to give a shout out to Danny Sullivan and the entire SMX team. You guys did a great job with this conference! Everyone who I networked with at SMX, it was really great meeting up with you guys! Please stay in touch.
More Amazing Pictures From SMX Advanced 2011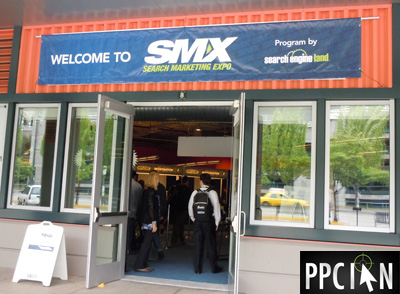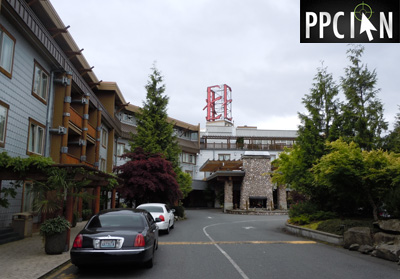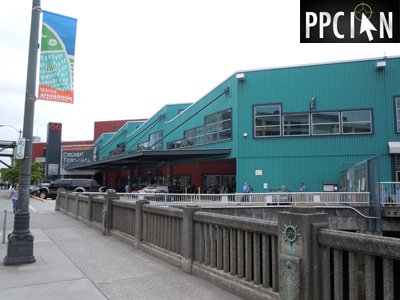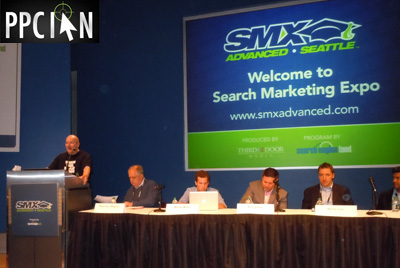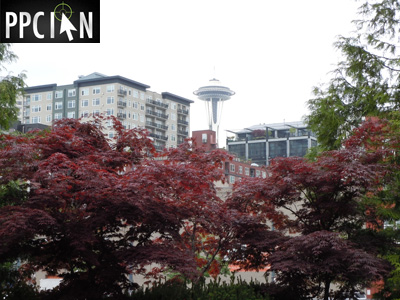 All images in this post © PPCIan.com