PPC Ian has really been taking off thanks to all of you. Because my blog has been ramping so quickly, I wanted to take some time today to share some of my favorite PPC Ian posts from the past while also introducing PPC Ian's very first contest! If you scroll down a bit and look at my blog's right sidebar, you can see my favorite posts. I highly recommend checking them all out. You'll notice that all of these posts have lots of comments. Today, however, I'd like to take a different approach and share my top 10 favorite posts that got 0 comments. These are posts that may have been missed because they're a bit older, before my blog started getting a lot of traffic. First, however, I'd like to talk about my contest!
PPC Ian's First Contest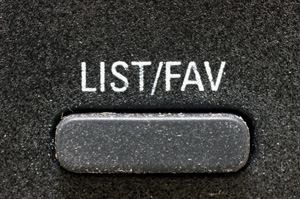 I'm a huge fan of blog commenting. As highlighted in my last post about SMX Advanced, I just met up with the Unique Blog Designs team. I'm actually working with these guys right now to make some enhancements to PPC Ian! One of those enhancements is an awesome top commentors section where I link to those of you driving the comments on my blog. I can't wait! However, we're just in the planning phase now (there will be a whole bunch of items on the checklist) and this process could take a bit of time. As such, I started brainstorming ideas on how I could drive more comments on PPC Ian now and an idea was born: Run a contest to drive blog comments!
So here's the deal: Starting right now, this exact moment, I'm going to run a two week contest. This contest will reward the top three commentors over the next two weeks with reviews of their blogs (or websites). The reviews will feature each winner's site with deep links to the top features on their sites. This is an awesome opportunity to get free press (and links) to your site!
Every comment that you make between now and two weeks from this exact moment will count towards a comment in the contest. I highly encourage commenting on the 10 awesome online marketing posts featured below for the simple fact that they have 0 comments right now. I would love to get your opinion on these posts. These posts are hidden gems on this blog in my opinion. At the same time, please do feel free to comment on any posts you'd like – all comments count. Two weeks from today, I will tally up the comments by commentor. The top three commentors will be featured in a follow-up article. That article will review the blogs (or websites) of the top three commentors and will provide several links to each site! The only restriction: To be eligible for this contest, your blog (or website) must be "family friendly." There you have it! I'm excited about this contest and looking forward to reading everyone's comments!
10 Awesome Online Marketing Posts With 0 Comments
Following are some of my favorite PPC Ian posts. All of these posts received 0 comments. Even so, I feel like these posts are true hidden gems! I posted them before my site started getting a lot of traffic and I sincerely feel that you'll learn some great stuff from these posts. I've divided them up into four broad themes: Search Marketing Career Tips, SEM People Management, Domaining, and Affiliate Marketing. I'm looking forward to reading your comments!
Search Marketing Career Tips
SEM People Management
Domaining
Affiliate Marketing
Image of Favorites Remote © iStockPhoto – Whiteway