I'm a tremendous fan of pay per click automation. I just wrote a FREE 12 page whitepaper all about buying the right search marketing software platform. I highly recommend checking it out!
Last Friday, I also wrote all about portfolio theory versus margin maximization bidding models. Today, I'm super excited to continue the SEM automation trend and discuss four of the most popular SEM software tools. Specifically, I'm going to introduce Marin Software, Kenshoo, Efficient Frontier, and ClickEquations. While there are pros and cons with all tools, I'm really going to focus on some of the high level pros of each tool today. At the end of today's post, I'm hoping you go away with four great tools that you can evaluate for your organization's SEM program.
Marin Software – The Industry Leader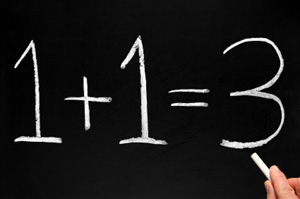 I'm starting with Marin Software because it's one of my favorite SEM software tools of all time. In fact, I had the pleasure of recently interviewing Matt Lawson from Marin Software (one of my favorite posts on PPC Ian). Following are a few of my favorite things about Marin:
As the largest search marketing application, Marin has over 180 customers and $1 billion in annual paid search spend. This figure is absolutely amazing! More than anything, more spend equals more features (and better features). Marin clearly has the client base to support best of breed innovation.

Just one recent example: Marin now supports Facebook Ads. (I'm a big believer in the future of Facebook and also recommend checking out my review of Jonathan Volk's Facebook Ads book.)

Marin Software has the best account management team, period. I personally know several of the account managers at Marin and give them my highest recommendation. Marin hires the top dogs of the corporate pay per click industry, account managers that can truly add value to your program. It's actually quite funny: The best campaign managers I know all end up joining Marin!
As you know from my last post, I'm a huge fan of the margin maximization bidding model. Marin offers a no-nonsense (anti-black box) bidding model that absolutely delivers. In my opinion, it's the best bidding engine out there.
Marin's user interface is amazing and polished. If you're going to be in one application all day, you want one that's easy to use, visually appealing, and powerful, right? You get all of these benefits with Marin. They truly put the user first.
Kenshoo – Intelligent Campaign Automation
Kenshoo is another one of my favorite search marketing applications. It's actually really crazy: About a year ago, I visited an office warming party at Kenshoo's new San Francisco office and had the pleasure of meeting and chatting with Mike Moritz, one of the top venture capitalists in the world. Over the last year and a half, I've really gotten to know the Kenshoo team and give them my top recommendation. Following are just a of my favorite things about Kenshoo:
Kenshoo is new! Let's face it: The search engine marketing industry has matured. I've been doing this stuff for over 6 years now and can hardly believe it. The beauty of Kenshoo is it's a brand new application so its code base is fresh, innovative, and fast.
As you may know, I earned my BS in Computer Science from Stanford University back in 2004. Recently, I spoke all about online marketing at Stanford's Graduate School of Business. I love technology and innovation. Kenshoo is all about innovation. Their roots are in technology and they think and build innovation like true engineers.
If you're in product shopping, Kenshoo offers amazing crawling technology that will spider your site and link your SEM campaigns into the various nodes of your site. This technology can do some really great stuff such as keeping prices in your ad copy up to date with current prices on your site, and so much more.
Efficient Frontier – Optimized Performance Marketing
Next I'm looking forward to discussing some of my favorite aspects of Efficient Frontier. Efficient Frontier is a little different than Marin Software and Kenshoo in that it's more of an agency package. Marin Software and Kenshoo enable internal SEM teams to better manage their campaigns. Efficient Frontier, however, not only offers an amazing software solution but also combines it with the leverage of agency resources. If you're looking to leverage one of the most amazing bidding models out there while outsourcing your campaign management, Efficient Frontier is an excellent option. Following are a few highlights:
Efficient Frontier offers the premier portfolio theory based bidding model around. As I discussed in my last post, there are two really great bidding models for the corporate setting: portfolio theory and also margin maximization. If you're under a budget (especially a strict one), I'd definitely encourage you to investigate portfolio theory.
How many people work on your team? Do you plan to hire more? Let's face it: There are many situations where you simply don't have the ability to hire more team members, but you need more scale. Now, it's my firm belief that any of the tools in this post will help you in that situation, they all offer scale. However, there's nothing like the power of outsourcing and agency assistance for maximum leverage.
Efficient Frontier is the leader in algorithmic bidding. They employ some of the most amazing PhDs in the industry and can truly take your bidding to the next level.
ClickEquations – The First Intelligent Paid Search Solution
I'm going to close out today with ClickEquations. ClickEquations is a newer paid search application that has taken the industry by storm. I'm going to write a bit less about ClickEquations simply because I don't know as much about it. However, that definitely doesn't mean there is anything less valuable with this tool. Following are some of my favorite things about ClickEquations:
The management team at ClickEquations truly gets it. At SMX Advanced Seattle, I had the pleasure of hearing Craig Danuloff, President and Founder of ClickEquations, talk about Quality score. He presented a quality score whitepaper that is truly the best I've seen on the topic. I highly recommend checking it out! After reading this whitepaper, I'm convinced you will be a fan of ClickEquations too!
ClickEquations has a superb team. At multiple conferences, I've heard Alex Cohen (Digital Alex) speak on behalf of his employer, ClickEquations. This guy always hits the ball out of the park and makes a great name for his company. It's people like this that truly inspire confidence.
I'm a big fan of the ClickEquations Blog. The blog makes a great name for the company and I can't wait to learn more about this great SEM tool.
Image of One Plus One © iStockPhoto – topshotUK