Are you in the market for SEM Software? If you're running a large paid search program, I certainly hope so. SEM Software produces great returns, but it certainly does not come cheap. Today, I'm going to share a few tips that will help you negotiate a super price on your SEM Software.
Tip 1: Compare Prices on SEM Software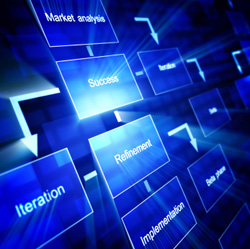 There's a lot of different, great SEM Software packages available these days. You can read about a few of them in my post titled, SEM Software – Four Amazing Tools. The beauty of all these options? SEM Software companies are fighting for your business! Audition all of the platforms out there. Make it known that you are doing your homework. Leverage the fact that you are comparing platforms to negotiate prices down.
It's expensive to build search engine marketing software. That said, it is possible to negotiate prices. Don't give up and hold your ground. If you're not a super experienced negotiator, you may even want to include someone from your sales or business development team. They can get a great read on the situation and help you with your negotiations.
Tip 2: Offer Yourself As A Reference
SEM Software companies only make money if they sign up a huge number of clients who spend a large amount of money on paid search. There is no better way to sign up new business than via referral. Tell the SEM Software company that you are willing to be a reference if they offer you and your company a discounted price. Just remember: Once you're on their platform, make good on your promise. It's the right thing to do, and it's a fun way to meet new people in our great industry.
Tip 3: Become An SEM Software Testimonial
This one really ties into the last point. Offer yourself and your company as a potential testimonial for the SEM Software company. SEM Automation companies are always looking for testimonials, case studies, and even video interviews with clients. These help their marketing team drive more new business. Before promising this one, make sure to check with your company's legal team. Are you authorized to be a testimonial? What are your company's policies on testimonials? What type of data can you share and what can you not? Testimonials are a win-win, they keep prices down and will even get you some media exposure!
Tip 4: Is a "Lite" Version Available?
These days, SEM Software companies realize that large, enterprise customers have different needs than smaller organizations. Assess your monthly spend and understand if a "Lite" version is available. Many search marketing platforms offer abridged versions (at a cheaper price) that are still incredibly powerful for smaller advertisers.
Best of luck in purchasing your pay per click software and I also recommend reading my SEM Automation Buyer's Guide Whitepaper for more tips on your big purchase.
Image of SEM Software Flow Chart © iStockPhoto – Henrik5000