It's Q4 and time to start thinking about 2011. If you're at a large company, there's no doubt that the financial budgeting process is in effect (or at least will be very soon). I really enjoy budgeting and forecasting: It's the ideal time to start thinking about the big picture and all the amazing initiatives you and your team will accomplish during the next fiscal year. Also, it's the perfect time to start securing the budget you need to accomplish your goals in 2011. I've been through the budgeting process many times and today would like to share some great ideas for 2011 strategic initiatives.
Initiative 1: Implement PPC Automation Software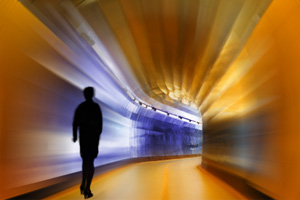 Are you managing your campaigns manually? If so, that's great! Why am I so excited? It's easy: There's a huge amount of upside on the table for you. Implement a paid search platform in 2011 and you'll uncover major efficiencies, save time, make your team more productive, make more money via automated bidding, and much more!
I'm a huge fan of paid search software (but I bet you already knew that by now), and recommend checking out my FREE 12 page whitepaper about selecting the right paid search automation platform. Once you're done with that, I highly recommend checking out the plethora of amazing platforms out there including Acquisio, WordStream, and Marin Software. I also discuss a few other amazing platforms in my post about SEM software. Finding the right SEM platform for your organization is a long and exciting journey. It's also an endeavor which requires budget and buy-in during the budgeting process. Secure the budget for your SEM platform now, during budgeting season.
Initiative 2: Expand Your Team
Online marketing is growing rapidly. Many large companies are finally transferring budget from offline to online. What does this mean for you and the pay per click career path? Nothing but upside! However, it also means increased work. I'm here to say that no matter how much technology you have in place, it's fundamental to have a team in place. It's during the budgeting process that you can secure budget to hire additional resources in 2011. Get your request in there and start working with your recruiter as soon as it's approved, it can take time to find the perfect match for your team!
Initiative 3: Think Big About Acquisitions
We're in very interesting times. Cash is abundant for many successful companies, but cash definitely is not king with today's ultra-low interest rates. Wouldn't it be great if you could help your organization put all that cash to use? You can! Think big in terms of acquisitions. Any competitors in the PPC marketplace that stand out as particularly amazing? Why not buy them up, especially if they have an amazing SEO presence as well.
Initiative 4: Invest In The Yahoo! Microsoft Search Alliance
When it comes to pay per click search engine marketing, it's all about leverage. Now that Yahoo! and Microsoft have joined forces, leverage is plentiful. It's my firm belief that the Search Alliance will take online marketing to new heights. The innovation and opportunities will be unparalleled. My advice? Budget for at least one full time person managing your Unified Marketplace accounts!
Initiative 5: Invest In Landing Pages
Back in 2004, PPC was just like printing money! The marketplace lacked a lot of competition and it was easy to grow by simply adding keywords, refining ad copy, and exploring new channels such as contextual advertising. These days, however, things are quite different. Competition is abundant and the tricks of PPC are not enough on their own to put you in the lead, consistently. The difficult part of this all? It's the pay per click campaign managers that own the numbers! This is why it's so very important to secure resources NOW for landing pages. Landing pages are something that will most likely require resources from your design and engineering teams. If you can secure those resources for 2011, you're definitely setting yourself and your company up for success!
Initiative 6: Don't Forget About The Basics
To close out, I'd like to highlight that the basics of PPC are still absolutely fundamental. All this other stuff is great, but it won't get you far if you don't have a solid foundation in place. Start planning for some major keyword generation, ad copy testing, bidding refinement, campaign deployment, match type testing, negative keyword generation, beta testing, campaign monitoring, and more!
The best part of this PPC budgeting process: You have real world numbers that you can leverage for your projections. Do your best to accurately forecast the results of your PPC initiatives and you'll be surprised just how accurate your budget turns out! And, don't forget to set aside at least 20 or more hours for budgeting, it takes a lot of time.
Image of man looking to the future © iStockPhoto – olaser