It's been a while since I did one of my musings posts. (Here, you can check out my last mid-week musings.) Since there's so much great stuff going on, I thought I'd capture some of it today, in the second edition of my mid-week musings!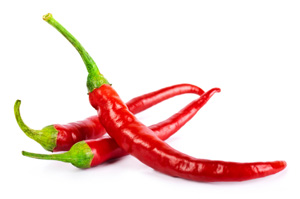 I'm thrilled that my guest post about 5 Ways To Leverage In-House Paid Search Insights Across A Company was published on the PPC Associates blog today. PPC Associates is Silicon Valley's SEM Agency. My good friend David Rodnitzky is CEO of PPC Associates and I'm also good friends with their marketing manager, Hillary Read. Thanks, David and Hillary for sharing my guest post! I'm really happy how it turned out. If you manage paid search campaigns at a company, I highly recommend heading over to PPC Associates and checking out this post.
I love working at my company. Not only is the job super exciting, but the team is the best I have ever had the honor of working with. Last night, my company treated my wife and I to the Red Hot Chili Peppers concert at the Oracle Arena. We enjoyed the concert in style, at the luxury suite. I have been lucky to enjoy many sporting events from luxury suites, but this was my first concert. I actually saw the Red Hot Chili Peppers open for the Rolling Stones back in the day, when I was in high school. It was great to see them again. It was also an incredibly fun time enjoying the concert with my wife, co-workers, and their spouses too. It's all about the people!
It's all about Going Above And Beyond In Your SEM Career. Things have been intense ever since I got promoted to VP six months ago. And, I love it! I'm so energized and excited about online marketing. The online marketing career path is one of the best around and it's never too late to get started! My advice: Push yourself each and every day. Always strive for excellence in everything you do.
Finding Inspiration is super important. One of my favorite sources of inspiration is my good friend, Morgan Linton. Why? I'm always focused on getting stuff done and Morgan is one of the most productive people I have ever met. His blog empowers me to be as productive and energized as possible, and it's also taught me a great deal about domain names. In life, it's always important to follow your dreams. Everyone has different dreams, and it doesn't matter what they are as long as you're true to your own path. Morgan's Dream Has Come True – He recently started his own company, and is focused on it full-time. Morgan's company, FashionMetric, got written up on the Microsoft BizSpark Blog since they were finalists at AngelHack. Way to go, Morgan and team, you rule!
I really enjoyed attending SES San Francisco last year. Even though the conference is right here in San Francisco (just a short drive from our home on the SF Peninsula), I couldn't attend this year. Too many exciting projects at work, but that's ok. My wife is attending the event and I can't wait to hear her recap!
I've been getting a lot of great emails from readers recently. I've been doing my best to keep up, but sometimes a few will fall through the cracks and I just forget to respond. If I don't respond, please feel free to email me again. I'm here to educate and empower online marketing professionals, I'm here to help!
Image of chili peppers © iStockPhoto – eli_asenova