I've written a variety of posts here on PPC Ian about paid search ad copy such as Leveraging Social Extensions, Ad Rotation Is Changing, and Six Sitelinks In AdWords. Paid search ad copy is super high leverage. A higher CTR means more traffic/conversions and also a higher quality score (and therefore ad position and CPC benefits). If you are savvy about your ad copy selection, you can scale your CTR while maintaining or even growing your conversion rate. Following are a few PPC ad copy ideas that may help you choose your next winner!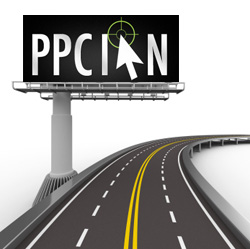 Tip 1: Truly understand your customer. Have you run surveys on your site? Have you or someone at your organization interviewed your customers? Do you make an effort to sit in on customer calls? In the early days of a new PPC account, we all often throw up a few ads up and let AdWords or adCenter pick the winner. We keep repeating a few times and the strategy really works. This is a great way to start, but these days I'm also recommending a more strategic approach. If you truly understand your customer, you will hit on the most important points in your copy. Paid search ads offer very limited space. Make sure your ads hit on the top 2-3 reasons your customers buy from you! Most of the time, such ads will have the highest impression to conversion performance.
Tip 2: Optimize for the entire funnel, impression to conversion. Ad copy testing is often focused on click-through-rate (CTR). A lot of the time, a higher CTR ad will truly help your program. That said, some high CTR ads will offer a lower back end conversion rate. The true metric I'm looking at these days: conversions/impressions. You will never go wrong optimizing your ads based on the entire customer funnel.
Tip 3: Test Google's "optimize for conversions" ad rotation setting. These days, you're able to rotate evenly, optimize for clicks, or optimize for conversions. Optimizing for conversions allows you to accomplish tip #2, in an automated fashion (at least, on a micro/ad group level). And, Google will not make any rash decisions. If there's not enough conversion data to make the right choice, they default to optimizing for clicks.
These are just a few high level thoughts going through my mind these days when it comes to ad copy. What types of frameworks are you leveraging in your ad copy testing?