As a corporate PPC leader, it's your job to do what's best for your company. In my opinion, that's typically securing more budget for PPC and building enthusiasm for this amazing media channel. For many companies, PPC is going to be one of the best (if not the best) media channel. Of course, all of the below requires an incredibly talented and dedicated team because PPC is a 24/7, incredibly complex marketplace. We never sleep! So, make sure to hire the best and brightest in-house marketers and agencies. Here are some of my favorite reasons why PPC rules.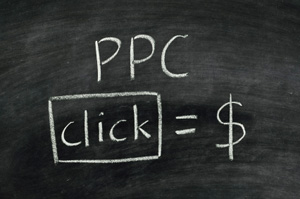 PPC drives results. By results, I'm talking about scale and also ROI. As compared to other media channels, PPC is one of the best performing, if not the best performing. It takes time to fully optimize, but a savvy search marketer and/or agency managing paid search for a great brand/product will be able to drive great ROI quicker (and of greater extent) than other channels.
PPC is instantaneous. No need to wait. Want to test a new concept? You can have results almost immediately. Why is PPC so instantaneous? Google AdWords and Bing Ads have created truly amazing self-serve platforms. With an amazing in-house marketer and/or an amazing agency (I recommend Rocket Clicks), you will get results nearly instantly.
PPC is a scalable platform for testing new concepts. You can test so much with paid search, quickly. I'm especially a fan of testing ad copy, landing pages, and new keywords. Because of the platform, you're able to test in a very controlled and scalable (statistically significant way). I view PPC as the testing medium for the entire organization. Solicit input from all departments, leverage the power of PPC to prove/disprove hypothesis before rolling out to other channels/mediums.
PPC is incredibly measurable. Google AdWords, Bing Ads, and platforms such as Acquisio give you incredible, incredible measurement right at your fingertips. With that great measurement comes the opportunity for incredible optimization/refinement (again, right in these impressive search engines and platforms such as Acquisio).
PPC instantly expands your team. Invest and build a great program and Google, Yahoo!, and your automation platform will become part of your team. They will dedicate resources to your account. Your team instantly scales with help from some of the brightest minds in our industry.
PPC keeps improving and changing. I just wrote about Enhanced Campaigns and how I'm a fan. We have just scratched the surface of the potential in PPC. It keeps getting better and better.
PPC builds amazing careers. With the right dedication, skill, and perspective, there are not too many more rewarding career paths than the PPC track, in my opinion. Non only can you grow quickly, but it's so challenging, rewarding, and fun.
PPC is a growing medium. Search engines rely on PPC revenue to drive their businesses forward. They are always thinking of new, inventive ways to make PPC better. More and more Internet users are getting savvy and interacting with paid ads. This is a great trend to count on for may years to come.
PPC drives results in other media channels. While the ROI is already great on a last click basis (after optimization from a very talented team/agency), that's not the full picture. PPC assists and lifts other media channels including direct brand type-ins.
In my opinion, it's all about team work. PPC puts you right in the center of it all. I cannot think of too many disciplines that are more interdisciplinary than PPC. What a great career when you get to collaborate with everyone in your company.
Are you a fan of PPC? What are some of your favorite reasons? Next time you are securing budget and resources for your team, make sure to stress why PPC is the best.
Image of PPC Click © iStockPhoto – pupunkkop