I'm a big fan of Enhanced Campaigns. The more I learn and the more I experiment, the more I like Enhanced Campaigns. Sure, I was a bit skeptical at first, but I quickly became a believer. I wanted to write this quick post today to share my enthusiasm and a few of the top reasons why I'm a fan of Enhanced Campaigns. There are still a lot of skeptics in our industry. I wanted to write a post to try to change that! So here goes…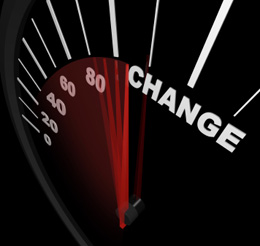 Enhanced Campaigns make your life easier. No longer do you need separate campaigns for mobile and desktop/laptop. It's all about a unified campaign structure. Campaign structures were getting too complex/messy before Enhanced Campaigns. It was nearly impossible to have complete parity across campaigns across devices at all times, especially with very large enterprise accounts. Enhanced Campaigns build in instant parity across desktop/laptop, tablet, and mobile smartphones.
Looking to grow your presence on mobile smartphones? You should! The mobile future is here. Organic search is less prominent on mobile smartphones, paid ads occupy most of the landscape. As such, you want your paid presence on mobile smartphones to be amazing. Enhanced Campaigns make this super easy. Due to the instant parity mentioned above, your mobile campaigns will likely be more built out than ever before.
Enjoy call extensions but have limited call center hours? Enhanced Campaigns make it easy to schedule ad extensions to your days/hours of operation. Ad extensions are becoming a very important component of any Google AdWords program. Enhanced Campaigns give you a lot more control over ad extensions.
If you've been reading PPC Ian for a while, you know I'm a tremendous fan of bidding automation. What's the foundation of the most successful bidding programs around? Great data! Enhanced Campaigns offer some really neat, new ways of tracking and cross-device/cross-media type. One great example is call attribution. If a phone call lasts greater than a certain threshold (say 60 seconds), you can count it as a conversion!
The overall Enhanced Campaigns platform opens up doors for a multitude of new innovations. Google is hard at work taking advantage of their new platform and releasing a ton of new stuff. Enhanced Campaigns pave the way for very exciting second half of 2013 and 2014.
The "issues" with Enhanced Campaigns in my opinion, are not real issues. Moreover, Google is truly listening to advertisers and perfecting the platform. Issue 1: We now have less control over tablets. That said, I do not see this as a tremendous issue. Tablets used to be a novelty. More affluent customers had these new devices, and therefore their conversion rates used to be different from desktops/laptops. However, tablets are no so widespread that they likely convert the same as desktops/laptops for most advertisers. Issue 2: It's a little difficult to get used to bid multipliers. Solution: The best SEM platforms around are making it easy. Partner with a great SEM platform that truly gets Enhanced Campaigns. Issue 3: Less granularity around mobile bidding. This used to be the case when bid multipliers were on a campaign level. Google listened to our feedback and placed bid multipliers on an adgroup level! Long story short, the "issues" you hear about Enhanced Campaigns are mostly non-issues in my opinion.
The only constant in our industry is change. As digital marketing professionals, it's all about embracing change. Enhanced Campaigns are here and I highly recommend embracing them. In my opinion, this is just the beginning!
Image of Change © iStockPhoto – iqoncept