I'm the largest proponent of the pay per click search engine marketing career path around. This amazing corporate career can really take you places! As you may know, I wrote an entire eBook about PPC career tips (I highly recommend reading it). Moreover, I wrote about three different PPC career paths (agencies, startups, large direct advertisers) and also PPC versus SEO careers. Today, I wanted to do a really quick career-oriented post because I just got back from an amazing trip to Boston, all because of my great PPC job.
A Great Leadership Opportunity, Travel For Free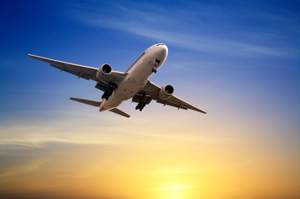 Last week, I had a truly great time at my company's office just outside of Boston. It was a great opportunity to travel and see new things, get a bit outside of my day-to-day routine, and function as a leader in my organization. I really love my PPC job at a large direct advertiser because I get the opportunity to travel a few times a year, the perfect frequency for me. Just within the last year, I traveled to Seattle, Las Vegas, and now Boston, all free of charge thanks to my amazing job (my company pays all expenses).
Different Levels of Travel for Different Paid Search Jobs
Are you someone that likes to travel a lot? How about not much at all? I have advice for you! If you can't get enough travel, the SEM agency career path will be perfect for you. As you get more and more senior within an agency role, you will have many opportunities to travel extensively and visit your clients face-to-face, all paid for by your company. If you like traveling a few times each year, but not as much as someone in the agency role, the large direct advertiser career path will be perfect for you. If you can't stand traveling and would prefer to stay in one location, the startup route might be more up your alley. When you're at a startup, there's less need to travel, especially if you're in an SEM role.
Now, let's contrast this with the affiliate marketing career path. If you're a super affiliate and are wildly successful, you can travel all you want (but it will be on your own bankroll). However, let's say you're just starting out don't have a ton of funds. Then, you'll definitely have less of an opportunity to travel. This is just one more reason I'm a huge proponent of the corporate online marketing career path.
Image of Airplane © travellinglight