As you know, I'm a huge proponent of the PPC career path. It's hard not to be given my rapid ascent from Marketing Associate to Director of Search Marketing just five short years after college. However, there are also many other great career paths in the other channels of online marketing: SEO, display, email, and social media. Today, I will specifically focus on careers in SEO and how they compare to PPC. If you're just starting out or considering a transition from SEO to PPC (or PPC to SEO), I hope my insights are helpful in your online marketing career planning!
SEO Careers Offer a Longer Feedback Loop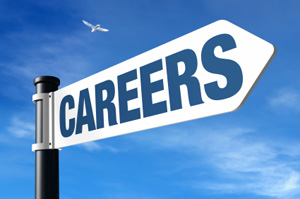 It's all about perspective. You can view PPC's rapid feedback loop as either a gift or a curse. It's a gift in the sense that you get to know immediately if something is working. It's a curse in that the rapid feedback loop promotes an unending queue of initiatives. I'm personally a huge fan of pay per click's rapid feedback loop because it fuels my drive to succeed. The more great results I see, the more projects I want to complete and I'm totally happy working long hours to continue the growth. If things aren't looking so good, I try to complete as many projects as possible (while watching the numbers closely) to improve the business.
However, this isn't for everyone! There's no doubt about it: The unending queue of projects can be intimidating. Moreover, it can be a challenge for many to have the endurance to keep the PPC pace up. This is why longevity is such a critical component of pay per click career success.
SEO, on the other hand, is a bit more strategic and longer term. Why? It's really simple: Any given change will take months to evaluate. The feedback loop is much longer, making SEO projects grander in scope. Since the feedback is less fine tuned, it's important to go after tremendous strategic opportunities to make a measurable impact. I think I'm unique in that I find both the PPC and SEO mindsets enticing. However, the disciplines really are different. As an analogy, I enjoy equating PPC Professionals to Wall Street Traders and SEO Professionals to Investment Bankers. Which one are you?
PPC Careers Have More Day-To-Day Volatility
I actually look at volatility with a smile. Why? It's all about taking on difficult projects. Because many people can't take the pressure of volatile numbers, it opens a great opportunity for the brave few pay per click professionals who embrace it! In my opinion, pay per click is just like sales. If you can take and embrace the volatility, the rewards are tremendous!
By contrast, SEO is more strategic. Numbers can be volatile in SEO, especially when Google tweaks their algorithm, but the vast majority of the time it's smooth(er) sailing. Even if numbers are down, no amount of action is going to reverse the course instantly. This stability and strategic outlook is a very appealing. Leveraging another analogy, PPC is like a startup and SEO is like a large, established public company. Which do you prefer?
PPC Is a Bit Hotter Right Now
There's no doubt about it, pay per click is hot right now! Despite a rough economy, PPC is a recession proof career. PPC is hotter than SEO and companies are in general hiring PPC Professionals at a faster rate. At the same time, this isn't a huge reason to jump into PPC if it's not the right career for you. I wanted to include this point because it's interesting, but I definitely wouldn't base your career path on these types of trends. Next month, who knows, SEO could make a huge comeback and become hotter than PPC!
SEO and PPC Careers Both Offer Great Technical Opportunities
To close out, I wanted to point out an aspect that's very similar between SEO and PPC: Both offer the ability to collaborate closely with engineering. In PPC, it's all about automation and tools. It's important to determine whether you leverage the free tools provided by search engines, build an internal tool leveraging search engine APIs, or buy a third party automation tool such as Marin Search Marketer or Kenshoo. Even if you leverage free tools or buy a third party tool, there are always great opportunities to work with engineering, especially on PPC landing pages.
SEO offers an unparalleled opportunity to have direct influence over your company's live site. After all, SEO is site structure. From this perspective, SEO provides an awesome opportunity to work with engineering via the live site product manager function. While the technical aspects of PPC and SEO are slightly different, both careers are extremely rewarding from this perspective.
Image of Careers © iStockPhoto – sodafish