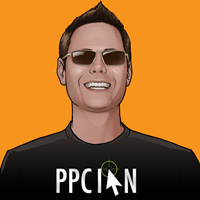 Dear PPC Ian Visitor,
I am about to share with you my secret pay per click career strategy. This is the very strategy which propelled me from Marketing Associate at a startup to Director of Search Marketing at a large public company, only five short years after graduating Stanford. By simply entering your first name and email address, you will receive:
My free 6-page eBook
Secrets which recently landed a PPC Ian reader 4 job offers
The eBook that John Chow calls a real gem
My exclusive newsletter offering pay per click career tips not available anywhere else
NEW My exclusive 2 hour long PPC and SEO PowerPoint presentation that I presented at Stanford's Graduate School of Business
What's In PPC Ian's eBook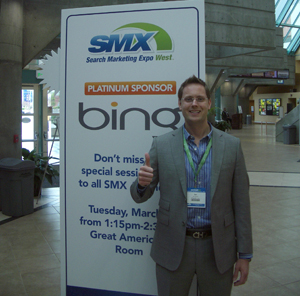 There are many great sites out there highlighting strategies and tips to manage and grow your pay per click campaigns. Many of these sites do a great job. However, I discovered that there is very little information out there about establishing a career in SEM. After realizing this, my idea was born! I decided to launch PPC Ian to focus primarily on careers in SEM, while supplementing my career advice with tactical tips when it makes sense.
My eBook focuses on my top 5 strategies for growing your career successfully in PPC. Excitingly, a PPC Ian reader applied these strategies and received 4 job opportunities within weeks. In short, my eBook will fuel your online marketing career to the next level. Want to get promoted? Want to earn more money? I'll show you how! It's easy and free!
But Don't Just Take My Word For It…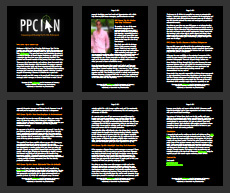 Haven't downloaded my eBook yet? Don't just take my word for it! Make sure to check out my interview with world famous super affiliate Jonathan Volk. Or, you may wish to read my guest article on Teen Domainer, one of the top domaining blogs around. Still not convinced? Read the review of PPC Ian where John Chow (the most popular blog about making money online) calls my eBook a real gem.
I've been truly blessed with great mentors over the last few years. Now, it's my time to give back. I sincerely thank you for visiting my site. I sincerely hope I can help you maximize your own personal career in search engine marketing. Any questions? Please don't hesitate to contact me. I am here to help!
Sincerely,
Ian Lopuch, PPC Ian
PS – As a new update, I recently presented an amazing 2 hour long speech at Stanford's Graduate School of Business. I took a deep dive into actionable PPC and SEO strategies. As a thank you for signing up for my newsletter, you will receive my PowerPoint presentation for free!
PPS – Don't forget to sign up for my new SEM Whitepaper Series as well!
Avatar of PPC Ian © PPCIan.com (An IJL Productions LLC Website)
Picture of Ian Lopuch © PPCIan.com (An IJL Productions LLC Website)