In my last post, I really enjoyed discussing dot co domain names. It seems like dot co is on fire right now and everyone has at least a few in their portfolio. I'm thrilled that I picked up a handful myself. Today, however, I'd like to shift gears and talk about another great TLD, dot me. I'm going to make the argument today that it's the absolute perfect time to register dot me domain names, more so than any other TLD on the market!
Dot ME Was The Hot Topic of July, 2008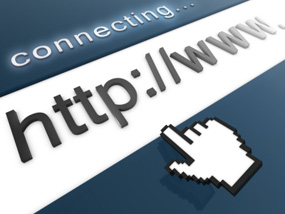 It was on July 19, 2008 that I registered my first dot me domain. In the weeks that followed, I accumulated many great dot me names such as DRIP.me (I'm a big fan of DRIP investing, or dividend reinvestment plans). It made perfect sense: Dot me was all over the press and it was a great opportunity to get in on the ground floor. Really, July 2008 was just like July 2010! However, it was all about dot me at the time and now it's all about dot co.
Very quickly, however, most of the best dot me domains got registered. The folks at the dot me registry did such a great job promoting their TLD that all the top domains were gone pretty much as soon as August, 2008 rolled around. July 2010 sure reminds me of July 2008. If you see a great dot co, register it now! Otherwise, it will be gone.
Dot ME Domains Are Dropping Like Crazy
Here's the craziest part of July 2010! With all the hype around dot co, people are forgetting that it's been two full years since dot me had its big debut. What does two years mean, you ask? It means the first dot me domains that were registered are starting to drop! We're in a rough economy right now and people may not have the funds to renew their dot me domains. Moreover, many of the early investors in dot me may have been hoping for a quick sale that they never got. One thing is for sure: Dot me domains are dropping and I'm absolutely amazed at some of the names I have been able to pick up over the last week.
I mentioned above that I picked up DRIP.me back in 2008 because I'm a fan of DRIP investing (dividend reinvestment plans). Well, just last week I picked up Dividend.me as a hand registration on GoDaddy. I was absolutely shocked that I got this domain (49,500 exact searches/month and 1,500,000 phrase searches/month) in addition to a few others that are even better. Each and every day, I continue to find great dot me domains that I'm able to hand register because they dropped. I'm honestly having better luck with dot me than dot co because there's little hype around dot me right now, creating the investment opportunity of a lifetime. If you thought you missed the boat back in 2008, it's now your time to get the dot me domains you really want!
Why I'm a Huge Fan of Dot ME
In my last post, I discussed many reasons why dot co is an amazing TLD. Today, I'd like the make the case that dot me is just as powerful as dot co, in its own unique way. First and foremost, dot me is personal. So many domains have that amazing personal tone when you add "me" as the TLD. Let's look at the two examples discussed above, DRIP.me and Dividend.me. Both of these have such a nice ring to them. They're personal. They're user-centric. They're domains that create a connection!
I'm also a huge fan of dot me because it's cheap right now. On GoDaddy, dot me domains have historically cost around $19.99/year (about $10/year cheaper than dot co). However, GoDaddy has a promotion right now for just $8.99! Your first year is only $8.99 and every year thereafter is at the regular price. In my opinion, this deal is too good to pass up.
Another reason I'm more excited about dot me than ever: Dot me domains are selling in the aftermarket. Dot me is still new enough that only time will tell if it has longevity on the secondary market. Preliminary indications, however, are really promising. Want proof? Just check out ccTLDInvestors.com – dot me domains are showing up in the weekly ccTLD sales stats consistently (at high prices)!
Last, I'm a fan of dot me because it's a domain that works organically! Over the last year, I have developed four of my dot me domains into several-page minisites. Even though it's the ccTLD (country code top level domain) of Montenegro, dot me has been marketed as a big gTLD (global top level domain). Google has validated this marketing model and is ranking great .me sites in its US organic results. My dot me sites have been real winners! So, what are you waiting for? Time to go scour GoDaddy for some awesome dot me opportunities!
Image of URL Bar © iStockPhoto – tiridifilm