I recently reviewed an awesome PPC Associates eBook about going after the Wide Tail of SEM (I highly recommend reading it). One of the themes of the wide tail is going after all channels within online marketing. One exciting channel, display, has a really cool tactic known as remarketing, also called retargeting. Today, I will give a quick introduction to remarketing and how you can get involved in this exciting marketing channel.
What Is Remarketing?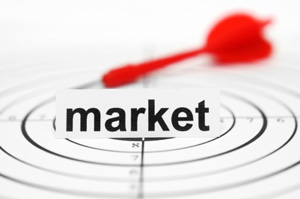 The concept is quite simple. Let's say a customer comes to your website. They look around a bit (and maybe even place some items in their shopping cart). However, they leave without buying anything. This is a highly qualified customer. They were so close to making a purchase, but weren't quite ready. Perhaps they wanted to do more research. Perhaps they didn't have their credit card on them. Perhaps they were just not ready to buy.
Before the invention of remarketing, you had no easy way to reach out this customer, unless they had created and account on your site (entering their email address). This is quite unfortunate because marketing costs money. You paid to get that customer to your site, but they left without making a purchase. Remarketing changes all of this. All you have to do is place remarketing pixels on your website. Then, you can target those customers who visited your site without converting, via display advertisements across the Internet. Let's say someone who visited your site without converting is browsing the Yahoo! homepage or perhaps CNN. Your remarketing banner could show up, entice them to click through back to your site, and then convert!
Remarketing Is Getting More Sophisticated
A few years back, remarketing was relatively simple. You didn't have a ton of options. However, these days things are evolving quickly. Because of the quick evolution, I recommend working with a company such as AdMedia that can help you with strategy (make sure to check out their Remarketing Advertising Solutions). How is remarketing getting more sophisticated? I see a few trends.
First, more and more platform options exist. There are a sea of remarketing platforms. I recommend auditioning them all and then choosing the one that meets your needs the best.
Second, people are now leveraging more inventory sources than ever before. I'm talking about RTBs, directly negotiated inventory, and big display networks such as the Google Display Network (GDN). More remarketing sources means more inventory and more options to connect with your customer.
Third, I see the creatives getting more complex and more dynamic.
Fourth, I see remarketing platforms embrace sophisticated bidding algorithms. This is right up the alley of the PPC pro who is used to a platform like Marin Software, Kenshoo, or Acquisio.
When you get into remarketing, make sure to take your time to pick the right vendor and craft a comprehensive strategy. Really think it through.
A Cost Effective Strategy
Results really differ by company. However, from auditing the industry and speaking with those who run remarketing campaigns, I generally hear good things about this marketing strategy. One word of caution: Don't measure the results of your display and remarketing campaigns based on "view through" conversions. It's always better to use click through conversions. If remarketing works on a CPA basis for you on a click through basis, you have a brand new marketing channel that will help raise your site's conversion rate. You will target those customers you already paid to attract to your site, via marketing dollars. Remarketing is your tool to get the most out of your overall marketing dollars. Have you tried remarketing yet?
Image of Target Market © iStockPhoto – alexskopje