When I was in college, I had just two goals in my life: Get married to an amazing, beautiful woman and do well financially. I wanted to go after these two goals early in my life. Thankfully, I'm proud to say that I've accomplished my two life goals! I have the most amazing wife ever and have made it big in online marketing (which has allowed me to do well financially). Now that these two goals are crossed off the list, I was thinking the other night, what's next? What are my next few goals? What kind of legacy do I want to leave behind? What's the bigger picture? Today, I'd like to highlight some personal and professional goals at the top of my list.
Goal 1: Leave Behind a Legacy of Contribution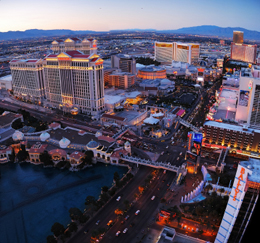 It really came to me while running 6 miles the other night: I want to help more people. Now, I've helped a lot of people over the years, mainly dozens of employees who have reported to me at my various companies. Many of my old reports are now senior managers and even directors. How cool is that! I consider the fact that many consider me the "best manager ever" as one of my greatest accomplishments and my way of giving back. This is why I get up and love going into work!
That said, let's think about the big picture here. There are many people right here in the San Francisco Bay Area who can't put food on their table. There are people who truly need help, immediately. These people are in desperate need of assistance, and I want to help them!
That's why I started contributing to charity this year in a major way. At this time, I don't have time to donate but I do have some extra money. Specifically, I have chosen to invest a portion of my Internet marketing money to Second Harvest Food Bank. My pledge to you and goal for myself: I will donate a record amount of money to charity this year and will raise the bar each year in the future. I will make regular contributions every month or so, just like I invest in my 401k. I'm going to make a real impact on people who need help now! At the end of the day, this is what truly matters and this is the legacy I want to leave behind.
Goal 2: Get To The VP Level
I've written about this one before in my 2011 goals! I definitely want to get to the VP level or above, it's one of my personal challenges and milestones, something I must cross off my list. I feel like I'm on the right path: I've managed over $100 million dollars of search marketing spend during my 7 years in this career, I've managed and mentored dozens of employees who consider me the greatest ever, and I'm a pro at all online marketing channels. More than just a milestone, the VP title will give me more influence. I want to leverage my way of doing things to shape the corporate culture of an entire division. Again, it's about growing my influence while giving back.
Goal 3: Figure Out Work/Life Balance
I have many goals outside of work, although I'm addicted to work and can't get enough of corporate online marketing. Right now, it's a tough balance. And, that's ok, I'm building my empire. That said, I want to start improving my work/life balance, slowly. In particular, I want to live more of a mobile lifestyle and spend four or more weeks vacationing/working remotely each year (my home base is in the SF Bay Area). My two targets for working remotely: Las Vegas and Hawaii. I love working remotely and my productivity and happiness skyrockets when I'm somewhere exciting. (Side note: Just got back from an awesome trip to Las Vegas and will be writing about that in my next post.) Also, I want to run a half marathon this summer and spend a lot more time running in general. The point of the online marketing game, in my opinion, is achieving optimal work/life balance in the long run.
So, there you have it, some of my current high level personal and professional goals in addition to my 2011 goals. What's on the top of your list right now?
Image of Las Vegas &copy iStockPhoto – rabbit75_ist