Hey Everyone,
Hope you're having a super weekend! I'm always talking about PPC and online marketing around here, a good thing considering the name of my blog is PPC Ian and online marketing is a fascinating topic. However, today I'd like to break things up a bit with a very exciting update from my personal life! Today my wife and I ran the 5K San Carlos Rotary Club Fun Run. We had an amazing time and thoroughly enjoyed the event. I'm looking forward to sharing my experience with you.
PPC Ian's 2010 Goals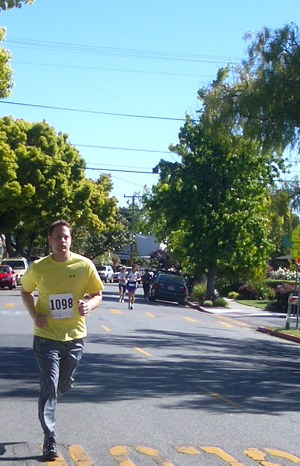 If you've been reading PPC Ian for a while, you probably know that I'm huge on goal setting. I'm really excited because I recently spoke about online marketing at Stanford's Graduate School of Business, one of my big 2010 goals.
In addition to participating in one major public speaking event, I also have the 2010 goal of getting six pack abs. In terms of achieving that goal, my wife and I have been diligently working out with our trainer, attending boot camp, and also working out on our own each and every week for months! I can definitely see results and am thrilled!
Taking the fitness goal to the next level, we decided to participate the in the San Carlos Fun Run. The 5K race sponsored by the Rotary Club spanned the beautiful foothills of San Carlos, a small city close to our home on the San Francisco Peninsula. The race spans all age groups and included several hundred participants. As someone who's a bit out of practice in the world of competitive running and who has gained a lot of muscle, I went into the race with a goal of breaking 30 minutes. I'm thrilled to report that I came in at 28:19, well ahead of my goal!
We Plan To Participate In More Runs
After the event, my wife and I were thrilled. It brought back the sense of excitement I experienced during my high school varsity cross country and swim team days. In those days, I was able to finish 5K in the low 20s. However, I also had about 30 pounds less muscle to carry around and two hours per day to practice. Nonetheless, I'm looking forward to pushing it and getting down to the 25 minute level by next year's run! Moreover, we're looking forward to participating in more 5K or even 10K runs in coming months. Another PPC Ian 2010 goal: Spend a lot of time with my wife. Running and training has been a great way for us to spend quality time together and I highly recommend it to anyone.
Fitness Brings Great Results In Pay Per Click
I wanted to close out with a quick tip: Take time to exercise regularly. PPC and online marketing in general is a crazy career. It's incredibly rewarding and exciting, but also very time consuming and addictive. I'm often completely glued to the computer. However, it all comes down to productivity and longevity. I've personally found fitness to be an incredible driver in my long term happiness and also productivity. After today's run, I'm definitely pumped up and excited to head into a productive work week tomorrow!
All the best,
PPC Ian (Ian Lopuch)
PS – It's a crazy small world. I ran into one of the top executives of Inflection (formerly People Search Media) at the run today! As you may know from my about me, I worked at Inflection before my current gig. The moral of the story: Keep your eyes open, it's a small world and great opportunities to network and run into friends are plentiful!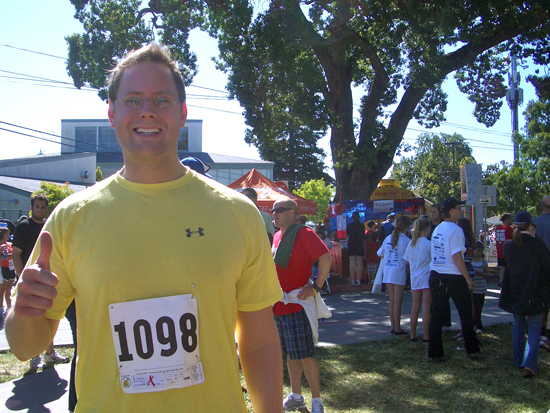 All Images In This Post © PPCIan.com (An IJL Productions LLC Website)