It's the weekend! I hope you're enjoying the nice spring weather and taking it easy. As Customer Acquisition professionals, we work so incredibly hard. It's time to take it a little easy. That said, our market never closes. It's just like Wall Street with no closing bell. I always enjoy catching up on reading during the weekends. Whether it's one of my favorite personal finance blogs or the latest digital marketing whitepaper, the weekend offers a great time to learn and expand my knowledge.
Another one of my favorite weekend activities: Giving back. Whether it's donating money to charity, running in a charity 5k, writing an informative blog post, or simply helping someone out, it's all about giving back. The more you give, the more you get. And, it's just the right thing to do.
Today, I wanted to share some fun weekend reading with you, my recent guest post on the 3Q Digital Blog about Great Ways Digital Marketers Can Give Back. We're fortunate in the world of digital marketing. We're in a position to truly help others, both in our industry and across the world. Check out some unique ways in which you can give back as a digital marketer.
Thanks for reading, and I want to leave you with one of the coolest pictures ever. Below is 3Q's billboard on 101 right here in Silicon Valley. 3Q Digital is the Bay Area's digital marketing agency. As a Customer Acquisition professional, I'm obsessed with both online and offline marketing. As such, I'm particularly intrigued by 3Q's billboard strategy.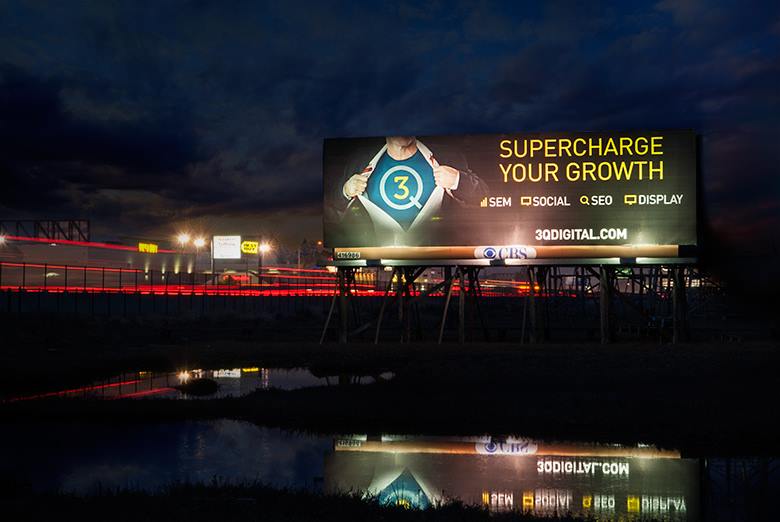 Image of 3Q Digital Billboard © 3Q Digital (3QDigital.com)