One of the best things about blogging is all the great emails I get from you guys! Lately, several full time affiliate marketers have asked me the question, "What should I do to get my first corporate SEM job? That is a great question, and today I'm thrilled to share a few tips on getting SEM jobs, specifically for affiliate marketers.
Tip 1: Leverage Your Affiliate Marketing Skills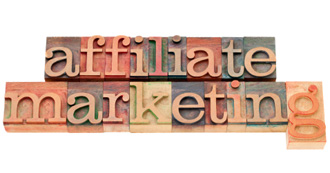 Corporate search engine marketing jobs offer a very different experience than affiliate marketing. At the same time, affiliate marketing provides a great introduction and education that will help anyone become a great corporate marketer. My advice to any affiliate looking for an SEM job: Leverage and embrace your background. Stay true to your affiliate roots! During your interviews, consider bringing in case studies from your affiliate campaigns. I'll never forget the candidate who brought in a portfolio, complete with Google Analytics and Google AdWords reports/graphs from his very own website (that he had built and marketed himself). I definitely respect someone like that and am betting a lot of other hiring managers have the same perspective!
Tip 2: Make Sure You're Ready For Change
SEM is the best career path around, in my opinion. SEM is also an amazingly intense career path. Meaning: You will be working around the clock. Google AdWords and Microsoft adCenter are 24/7 marketplaces, they never sleep. If you're an affiliate (and love PPC), you will love the work so this should be a breeze. However, you can't do everything and you'll likely need to ramp down your affiliate operations. Your new SEM job will be priorities 1, 2, and 3. Make sure you're ready for that change. Mentally, you cannot be thinking about anything at your new SEM job than the job itself. The caveat: Don't completely stop your affiliate marketing, it can be your competitive advantage and your pulse on the industry. Affiliates are savvy and my personal affiliate marketing efforts have helped accelerate my corporate career.
Tip 3: Focus On Professionalism
Due to the number and nature of "super affiliate" blogs on the Internet, affiliates have become the rap stars of the online marketing industry. Don't get me wrong, rap music is my favorite. However, gold chains and the party lifestyle don't mesh will with the corporate world. Just keep in mind that corporate SEM is all about professionalism.
Tip 4: Just Go For It!
In my opinion, corporate SEM is the way to go. Affiliate marketing is great, but I personally feel like corporate SEM takes it to the next level. You will be working with some of the largest budgets around. You will be optimizing to new levels. You will work with amazing bidding platforms. You will learn some serious creative skills (both ad copy and landing page creative). You will get to test new stuff all the time. You will get amazing exposure to some of the brightest minds around. You will become a world class businessperson, responsible for your company's bottom line. These are just a few benefits of corporate SEM, I could list hundreds. If you're interested in making that move, just go for it!
Image in this post © marekuliasz