Right now, my team is hiring! If you're looking for an SEM Job (located in Mountain View, California for candidates with 0-1 years SEM experience), please feel free to contact me with your resume and cover letter.
As such, I thought it would be the perfect time to share some tips for landing SEM jobs. While this guide is geared towards landing your first SEM job, it will also help with later stage jobs too. I wrote a post a while back about Landing Your First PPC Job. I recommend reading that post first, since this one builds upon it. I'm the biggest proponent of the SEM career path around. Best of luck in landing your SEM dream job!
Tip 1: Demonstrate Your Analytical and Math Skills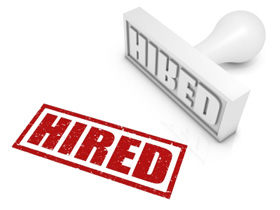 SEM is one of the most analytical jobs around. Ideal candidates are incredibly strong at complex puzzles. In this stage of the SEM game, competition is paramount. The only way to win is taking a numbers-driven approach and building complex programs that outsmart the competition. While SEM involves a huge number of skills, the data-driven analytics approach is most important.
So, how do you demonstrate your analytical and math skills? One easy way is choosing a college major such as engineering, computer science, economics, or business. (This was one of the top tips from my last post on the topic.) However, let's say you pursued more of a liberal arts major or just want to go above and beyond? Some other tips include: securing an analytical internship (such as investment banking), making it clear in your interviews that you are great at math (make a conscious point to convey your skills), and becoming an Excel guru (and bringing in examples of your work). Paid search requires a strong, expert-level understanding of Excel. If you're able to do this before you even start your first SEM job, you will be golden!
Bonus Tip: Make sure you really enjoy data and numbers before pursuing PPC. If you are not as interested in numbers, no problem at all! You have to be realistic with yourself. In that case, I would consider alternative career paths within online marketing. There exist online marketing career paths (other than PPC) that can be a bit less heavy on the numbers/spreadsheets such as business development and social media.
Tip 2: Assemble A Marketing Portfolio
I always respect a well-prepared candidate. Go the extra mile and assemble a marketing portfolio. This may be difficult if you're new to SEM, but not impossible. Following are a few ideas… Get out there and try some affiliate marketing. Build some sites, craft landing pages, and buy some paid traffic. Bring in the results, but also screenshots of your sites and campaigns. Or, consider starting a blog. Blogging teaches you so much about online marketing, especially social media. As part of your blog experiment, run some paid "like" campaigns on Facebook. Bring in some printouts of the results. Another idea: Study big brand online marketing campaigns and bring in some printouts of your favorite examples. While this wouldn't be your own work/portfolio, it clearly shows that you love marketing and went the extra mile to prepare. At the end of the day, it's all about getting creative and arriving prepared. Also, blogging/affiliate marketing can help jobs "come to you" since you will be building a brand for yourself online.
Tip 3: Complete A Campaign Audit
Building upon the last point, I always recommend arriving at interviews prepared. Take a look at the PPC campaigns of the company you're interviewing at. While you won't have access to their AdWords account, you will be able to perform a cursory audit by searching on Google, checking out landing pages, and looking for opportunities. Get creative with it. Perhaps you also look at SEO and social media (these are easier to audit with the data available to you). Just be careful to demonstrate that you're primary focus is paid search. These types of audits will not only show that you're prepared but they'll also sharpen your PPC skills. Not sure what to audit? New to PPC? Start reading eBooks and whitepapers (I cover many of them here on PPC Ian).
Bonus Tip: Don't have any interviews lined up yet? First identify the employers you're interested in. Then, consider sending your audit (or at least a summary of it) with your resume and cover letter. It's all about going above and beyond!
PPC as a career is a truly fun journey. I hope these tips help in your PPC job search and interview process!
Image of Hired © iStockPhoto – VCTStyle