This past week, I enjoyed a leadership offsite with my colleagues in Monterey, California. Monterey is a really fun area, just south of the San Francisco Bay Area. We stayed several nights at the Monterey Plaza Hotel, right on the water on historic Cannery Row. In addition to several days of extreme productivity and strategy, we did some serious team building and networking. Today, I'm going to share a few of my favorite tips for company offsites!
Tip 1: Enjoy The Team Building Activities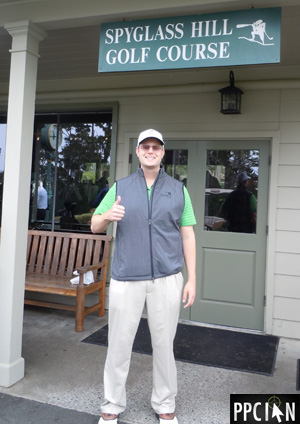 Offsites are a great way to network and truly know your colleagues. At my offsite last week, I got to play golf at Spyglass Hill Golf Course, at Pebble Beach. This is one of the premier golf courses in the world, a truly fun experience. You can see a picture of me to the right, at the Spyglass Pro Shop, in my new Spyglass vest. Below, you can see a picture of the deer we saw on the golf course. It was awesome, we ran into deer on many of the holes.
I'm super excited because I've been playing a lot of golf at work events lately. The pay per click career path has given me to the opportunity to play at the Stanford Golf Course, Granite Bay Country Club, and now Spyglass Hill. I'm actually scheduled to play again at the Stanford Golf Course again in September with several colleagues.
While I love golf, these events are not just about the golf. They are all about networking and having a great time with colleagues. A truly solid and powerful organization relies on teamwork. Team building activities, such as these, are a key area of focus for anyone in a leadership position (or looking to become a leader). The next time your company has a team building event, make sure to attend and enjoy it to the fullest extent!
Tip 2: Bring New Ideas To The Offsite
In addition to team building, offsites are the place to brainstorm new ideas. Offsites bring everyone together, away from the office. Offsites encourage everyone to look at the big picture, and are typically in a setting that encourages brainstorming. I always recommend spending some time before the offsite thinking of new, big ideas. Of course, you should also try to do the same during the actual event, in collaboration with your colleagues. However, by putting in a little preparation work ahead of time, you will contribute maximum value to the group, during the event. In addition to bringing ideas, make sure to have all your numbers, marketing plans, initiatives, and ideas handy. You never know what will come in handy during a brainstorming and strategy session!
Tip 3: Get Plenty of Sleep and Always Be On Time
Offsites can be quite tiring. You're essentially working around the clock at such events. When you're not in meetings, you will be at events. It's a lot of great stuff concentrated into a small amount of time. Make sure to pace yourself and get as much sleep as possible. By keeping this in mind, you will always be on time to each event (super important) and will have maximum clarity for your meetings.
I hope these tips help and make sure to have fun at your next company offsite!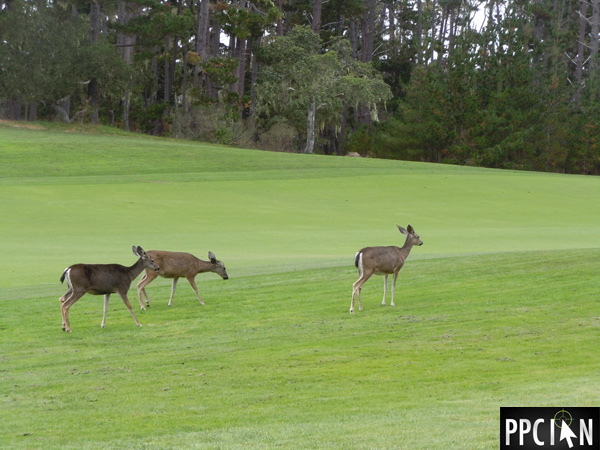 Images in this post © PPCIan.com