If you've been in pay per click search engine marketing for a while, there's no doubt you've faced landing page quality score issues at least once. I've managed AdWords campaigns for dozens of sites. Thankfully, the majority of these sites have been multi-million-dollar category leaders with excellent landing page quality scores. However, a few of them have not been so fortunate. Today, I'm looking forward to sharing my thoughts around optimizing your landing pages for Google's quality score. Specifically, I'll discuss a few SEO-style tips that directly impact PPC quality scores.
Tip 1: Meta Data Affects PPC Quality Score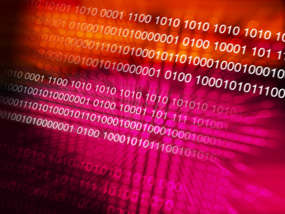 If you've optimized sites for SEO, you've definitely worked with the title, meta description, and meta keywords tags within the HTML head section. In the SEO world, these tags are extremely important – they directly affect the ad copy of your listing within the organic results. However, I'm here to highlight that these tags also affect your PPC quality score. Just think about it: The existence of targeted meta data shows Google that your landing page is part of "real" website, one that is well thought through and directly relevant to the keywords in question.
Some tactical tips: Keep your title to 8 to 10 keywords (or fewer), your meta description to 156 characters or less, and your meta keywords to 8 to 10 (or fewer). Moreover, make sure the keywords that you're targeting are included throughout (especially at the beginning), but don't overdo it.
Tip 2: Keyword-Optimize Your Landing Pages
I'm sure you've heard it time and time again: Content is king! This statement is absolutely true for PPC, just like SEO. It's critical to not only keyword-optimize your title, meta description, and meta keywords, but also your overall landing page. You don't need to go crazy, but it's super beneficial to sprinkle your keyword across the page, at least a few times.
So, you have millions of keywords. Does this mean you need millions of custom landing pages? Absolutely not! My advice: Work with your engineering team to build a dynamic landing page (or a series of pages around the major themes), one that renders "customized" depending on the incoming keyword. My preference is to have a table on the back end that maps keywords to the custom, dynamic content rather than passing the content in through the URL string.
Tip 3: Leverage All Major HTML Text Formatting Tags
Another simple, yet very practical tip: Make sure to leverage the common HTML formatting tags. Some examples include <h1>, <h2>, <h3>, <strong>, and <em>. The story behind this: You're trying to show search engines that your landing page is well thought through. By including these tags, your PPC landing page becomes a well optimized SEO experience, one that shows search engines just how relevant your site is to the user.
Tip 4: Include Important Links In Your Footer
From my experience, there are several absolutely critical links that must be present in all of your PPC landing page footers: Privacy Policy, Terms and Conditions, Site Map, and Contact Us. Google is all about credibility and transparency. By including these links in your footer, you're being absolutely open and honest with your visitors.
If you leverage AdSense on your site, it's actually required that you have a privacy policy on your landing page discussing Google's use of cookies. Moreover, new FTC guidelines require Ts and Cs, Privacy Policies, and Affiliate Disclaimers to be more robust than ever. I take all of this stuff very seriously.
Tip 5: Add Alt Tags To All Images
The title of this tip says it all: Make sure your image alt tags are descriptive and relevant. It's yet one more data point that can help Google determine the relevancy of your landing page. Of course, it's very important to be accurate and keep your alt tags short.
Tip 6: Make Sure Search Engines Don't Index PPC Landing Pages
So far, all of my tips have been geared toward improving the landing page quality score of your pay per click landing pages. However, I wanted to close out with a tip that will help maintain your great relationship with your organization's SEO team.
I highly recommend coordinating closely with your SEO team, informing them of all your PPC landing pages. Most of the time, you will want to make sure to noindex your PPC pages. In PPC, it's totally ok to have hundreds (or even thousands) of very similar pages that may differ only slightly for the keyword in question. However, such a practice in SEO is very bad, one that would be considered duplicate content. The solution: Orphan your PPC landing pages from the main site while noindexing them as well. The user will be able to go from your landing page to the main site, but a user from your main site will not find your pay per click landing pages (and moreover they will not get indexed by search engines).
Image of Red Matrix © iStockPhoto – FONG_KWONG_CHO