I'm a huge fan of PPC landing pages! Landing pages are the "on-page" side of pay per click marketing. In the world of SEO, there have always existed both on-page and off-page strategies. Savvy SEO marketers invest a ton of time, both on-page and off-page. PPC, historically speaking, has been more focused on off-page elements (managing campaigns in Google AdWords and Bing Ads). However, I'm here to challenge the norm! I personally recommend that PPC marketers focus a significant amount of time on on-page optimization (landing page optimization). Following are some of my favorite PPC landing page tips.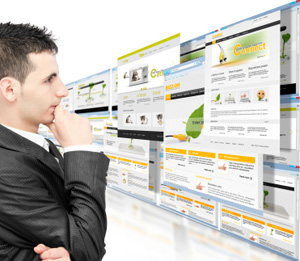 Invest in a landing page platform, such as ion interactive. It's so much easier to build, test, and manage landing pages with a cutting edge platform like ion. Think about the parallels with SEM bid management platforms and how difficult the bidding process is in Excel versus a cutting edge platform. Same goes for landing pages! An added benefit for agencies: Have your client place a landing page platform on their site. This will give the agency control over both campaigns and customer experience! It's a huge challenge for agencies to have influence over on-site user experience. Landing page platforms bridge that gap.
Stay consistent with your company's brand guidelines. If brand guidelines don't exist, develop them yourself by interviewing influential members of your organization. I'm a huge fan of consistency. You want to go big and test big, however you want to also stay very true to your company's overall brand image. The user experience should never be jarring to the consumer. Even though you manage landing pages and your PM team manages your website, it should all flow the same.
Consider dynamic elements on your landing pages. It's all about personal customization. Maybe have prices/offers relevant to the geography of the visitor. Perhaps you know a bit about the customer from their past browsing behavior on your site and you present a custom offer/package. Maybe it's as simple as analyzing the search query in real time and offering up a landing page relevant to that specific search query. The opportunities are endless. A well designed SEM account will always have granular, tightly-themed adgroups. Make sure your landing page strategy follows accordingly.
Consider going beyond a simple landing page, and create a landing page minisite. SEM landing pages are focused. It's all about making it easy for the consumer. Minisites are awesome because they allow you to get all of that additional information in there without distracting the core flow.
Landing pages don't just have to be one page. In addition to minisites (see last tip), consider taking more of the flow under your control. If your site offers an API or another means of deep integration, consider hosting/managing the first few pages of the flow as part of your landing page experience optimization. The deeper you can go in the funnel, the more opportunity you have to test and improve conversion rate. Important tip: Make sure you work closely with your PM team and are on the same page.
Building upon the last part of the last tip, share your success stories across your company. Your learnings from PPC landing page optimization have direct impact on other areas of your organization. Offer up your channel as a testing ground. I love digital advertising because you can learn so much so fast. Make sure the landing page part of your program is treated the same, it's a testing ground for quick learnings across your organization.
Don't forget retargeting. Make sure your retargeting pixels are placed on your PPC landing pages (and across your entire website). I'm particularly a fan of retargeting PPC traffic because PPC tends to be one of the highest converting and most valuable sources of traffic.
How are you leveraging landing pages in your digital marketing program?
Image of guy looking at landing pages © iStockPhoto – Silent47