Hey Everyone,
I'm pleased to announce that PPC Ian is now leveraging FeedBurner to syndicate my full posts! It really hit me when I was reading Make Money Online, John Chow's new book. John clearly calls out that FeedBurner is important for two reasons.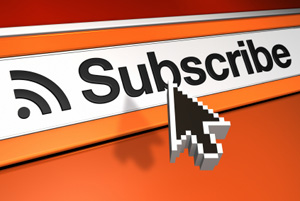 First and foremost, it gives all of you the opportunity to receive full PPC Ian posts right to your email inbox! This is a super convenient way to enjoy PPC Ian articles as soon as they are posted. Want to sign up? Simply visit PPC Ian's Feed and click the option at the top of the page to receive email updates.
Second, FeedBurner offers advanced RSS feed statistics. I'll get a better picture of how many people are subscribed to my feed, a great way to understand the growth and success of this blog. Curious about my subscriber statistics? I'll definitely post them on here in the future.
I sincerely thank you for visiting and supporting my blog! I encourage you to subscribe to PPC Ian's FeedBurner RSS Feed as the best way to get up to the minute PPC Ian posts.
I wish you an awesome week of online marketing!
All the best,
PPC Ian (Ian Lopuch)
PS – Existing RSS subscribers, this should not change anything for you. If you notice any unexpected changes, please don't hesitate to reach out. Of course, if you'd like to receive updates via email, that new option is now open to you. Simply visit the PPC Ian Feed and select the email option toward the top of the page. Thanks again!
PPS – In addition to my FeedBurner RSS Feed, I highly recommend signing up for PPC Ian's eBook highlighting my top five secret PPC career strategies. When you sign up for my eBook, you will also receive my PowerPoint presentation from my recent Stanford GSB Presentation in addition to my exclusive newsletter. The newsletter and extras only go out to eBook subscribers!
Image of RSS Feed © iStockPhoto – DSGpro