I had a lot of fun writing my last weekend musings post so I'm thrilled to write another one today. I actually skipped my weekend musings last weekend since I had a fun post about Google Instant Tricks. I really enjoy weekends because they allow me to take a break, take a step back, and ponder on the past week and future too. Here's what I'm thinking about right now…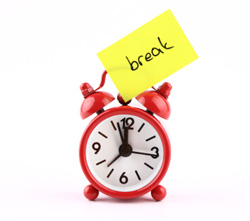 I hit the 200 post milestone here on PPC Ian. This post is actually number 202. Now that I'm blogging more frequently than ever, I'm going to hit 300 and then 400 posts before I know it!
Lending Club (affiliate link) is awesome. As you may know from my 2012 Goals, this is my year to save money, invest wisely, and also give back to others. Part of my savings and investing strategy involves Lending Club and I can't wait to write an entire post about my strategy next week. Quick preview: I'm now invested in 140 notes with a net annualized return of 13.08%. Also, this is a great way to help and give back. I'm lending money to people who need it, and I'm offering a much better interest rate than they can get at the bank.
VaultPress is a really great WordPress plugin. I was reading about the best WordPress Plugins For 2012 over on my friend Morgan Linton's blog, and noticed VaultPress on the list. I had been thinking about getting this plugin for a while, and finally went ahead and did it after reading Morgan's post. My HostGator VPS Hosting already has me covered, they do regular backups of my site. However, I like the extra peace of mind VaultPress offers. For $15/month, it's great to know that my blog is being backed up continuously.
When you think your pay per click accounts are fully optimized, think again! Even the oldest and most refined AdWords and adCenter accounts have more room for optimization. Sometimes I feel like I've looked at an account for so long that it's perfect. However, when I take a step back I always end up finding more opportunity.
I got a lot done in the last week. My strategy: Focus on completing one major task each day. I have an overwhelming number of projects on my plate. By staying focused, I'm thankfully making some serious progress on my list.
I'm super excited about my Twitter Advertising Challenge. I'm basically challenging myself to take my Twitter account to the next level. I've already made great progress and can't wait to finish this project. So far, I've reduced the number of people I'm following by 3,000+ and have been working with my designer on a new background (it looks amazing so far). After my Twitter Challenge, I'm going to do the same thing on Facebook. I already have some really great ideas to take my Facebook Fan Page to the next level.
It's taking a lot of time to update the copyright notices on my 120+ websites to reflect the new year (2012). I haven't gotten through all of them yet, but have updated my most important sites to include 2012 in the copyright notice.
Image of Break © shirhan