Cyber Monday is upon us! If you're in the retail side of online marketing, you've been preparing for this day for the last few months. It's not only one of the largest volume days (in terms of raw conversions) but it's also one of the highest conversion rate days. Most businesses follow some sort of seasonal cycle. If you're in retail, seasonably high conversions and conversion rates are upon us right now. If you're in finance, high conversions and conversion rates are just around the corner and will take off in January. Today, I want to walk through a few PPC bidding tips to capitalize on seasonal trends.
Tip 1: Identify Seasonal Trends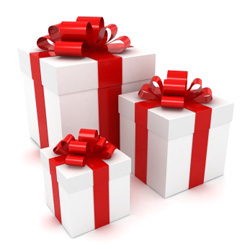 PPC campaigns (and businesses in general) follow very similar trends each year. If you've been in business for a while, it's critical to analyze data from past years. Pay special attention to seasonal peaks and lows. I'm talking about those months where conversion rate is high and those where it is low. Once you have identified these periods, you are armed with the information you need to make strategic bid changes, I'm talking about blanket bid increases and bid decreases to all keywords in your AdWords and adCenter accounts.
Why does this matter? It all comes down to profitability. Your margins in paid search are directly tied to conversion rates. The higher your conversion rate, the higher your percentage margin. The lower your conversion rate, the lower your percentage margin. This brings up into tip 2…
Tip 2: Bid Based On Seasonal Conversion Rates
If you're headed into a seasonal period where conversion rates will be high (and you can afford to handle extra sales volume), I highly recommend bidding up. By doing so, you can reinvest some of your higher percentage margin into more sales volume which should ultimately drive more dollar margin. (Conversely, you may wish to lower bids and reduce costs during low conversion rate months.) Click through rate rises exponentially by position while the bid landscape is typically linear. You will capture a lot more volume by bidding up, so why not go for it during your best seasonal months?
Tip 3: Leverage Automated Platforms For Seasonal Bidding
If you've been reading PPC Ian for a while, you know I'm a huge fan of online marketing platforms such as Kenshoo, Acquisio, and Marin Software. I even wrote an SEM Automation Buyer's Guide Whitepaper.
On a keyword level, I always recommend bidding based on conversion rate. Most SEM platforms offer this ability. They will forecast conversion rate on a keyword level and allow you to bid accordingly. However, today's tip takes things to the next level. When it comes to seasonality, you're not only bidding accurately on a keyword level based on conversion rate, but you're now making blanket account level boosts when it makes sense.
My advice: Understand how much conversion rates will go up (or down). Then, boost all bids when the seasonal period starts. As time goes on, once you're a few weeks into the seasonal period, start lowering your boost gradually since keyword level conversion rates (the projections from your automated system upon which keyword level bids are set) will start catching up. If you don't lower your your overall boost, the seasonal increase will be double counted. You may not want to lower your boost all the way, but just remember that keyword level conversion rate projections will catch up and you'll need to bring back your blanket boost increase at least a little.
Remember to do the exact same on the way down. If you know a low conversion rate period is coming up, make a blanket boost decrease. Then, after keyword level bids start catching up a few weeks in, make sure to gradually remove (or at least reduce) the negative boost.
I truly hope these seasonal bidding strategies help out. I know I'll be looking for great deals tomorrow. If you're in retail, best of luck with your Cyber Monday PPC campaigns!
Image of Cyber Monday gifts © iStockPhoto – alexsl