Anyone who knows me knows that I cannot live without rap music. I've been a fan ever since I started listing to Young MC back in 1989. I truly relate to many of the recurring themes in rap, especially the unrelenting drive to accumulate wealth. More than anything, I feel that the insights in rap are directly applicable to online marketing.
10 Rap Tracks That Influence My Online Marketing
Today, I'm excited to do a fun post and share ten of my favorite rap songs currently in my playlist and how their lyrics inspire great online marketing. I'm only including ten and I'm definitely leaving out quite a few others that have truly inspired me. Perhaps I'll update this post later or even do a follow up post with more titles. If you're in online marketing I highly encourage you to check out these rap tracks. The insights hidden in them and parallels to online marketing will astound you.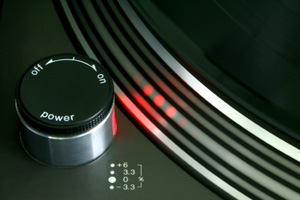 Track: Gimme Your's
Artist: Az
Album: Doe or Die
Key Lyrics: "It's realism so I visualize it to live it."
Why I like It: I can never listen to this track just once. In fact, it's hard to listen to it less than 5 times in a row. The knowledge contained in the lyrics is simply amazing. It all comes down to Az's relentless drive towards making more money and the fact that he calls out core teaching of "The Secret" 10 years before it's mass marketed (see key lyrics above). PPC and affiliate marketing are all about making money and this track embodies that mentality.
Track: Mr. 25/8
Artist: DMD
Album: Thirty-Three: Live From Hiroshima
Key Lyrics: "I'm DMD and I'm a hustler 25 hours a day 8 days a week…"
Why I Like It: PPC as a career and online marketing in general requires extreme dedication and longevity. DMD clearly points this out in this "25/8" mentality. If you want to make a big name for yourself within search engine marketing, it's all about pushing yourself 25 hours a day, 8 days a week.
Track: Good Life
Artist: Kanye West
Album: Graduation
Key Lyrics: "I always had a passion for flashin' before I had it / I close my eyes and imagine, the good life"
Why I Like It: My career in pay per click search engine marketing has been my means of achieving the good life. I have seen this industry change lives and that's one of the core reasons I'm such a proponent of the PPC career path.
Track: Making Moves with Puff
Artist: Craig Mack
Album: Project: Funk Da World
Key Lyrics: "Gotta get the cash, gotta get the dough / Gotta keep my flow"
Why I Like It: They lyrics above really say it all. It's all about focusing on the prize and doing everything you can to ensure success, while maintaining your composure and professionalism. Above and beyond this particular track, Diddy's unrelenting drive and work ethic is truly inspirational. This is my personal mentality towards my career in online marketing.
Track: Hope I Don't Go Back
Artist: E-40
Album: Project: The Element of Surprise
Key Lyrics: "Hope I don't go back to slangin ya-yo"
Why I Like It: Having graduated Stanford and enjoying the Bay Area for 10 years, this list would not be complete without E-40. Seriously, however, this track embodies the risk element of business. No matter what industry you're in, it can all be gone tomorrow. In my opinion, this is even more relevant in a new and dynamic industry like online marketing. What can you do? Hedge your bets every way imaginable.
Track: Searching
Artist: Pete Rock & C.L. Smooth
Album: The Main Ingredient
Key Lyrics: "Searching, searching, searching…"
Why I Like It: First and foremost, I think Pete Rock & C.L. Smooth are extremely underrated. Second, how could I not include a song titled "Searching" in a list of rap songs related to search engine marketing. I wouldn't be where I am today if people weren't searching online!
Track: The World Is Yours
Artist: Nas
Album: Illmatic
Key Lyrics: "Picturin my peeps, now the income make my heartbeat skip"
Why I Like It: I'm a very ambitious search engine marketer. This song always reminds me of the big picture, my lofty goals. Nas vividly portrays the American dream, a real life rags to riches story. The American dream is alive and well within the world of online marketing.
Track: Out for the Cash (5 Deadly Venoms)
Artist: DJ Honda
Album: H (Japanese Version)
Key Lyrics: "We want it all so we out for the cash"
Why I Like It: DJ Honda is extremely underrated, another gem in the world of hip-hop. Seriously, however this song reminds me of my unrelenting desire to make money (for myself and my employer). Online marketing is all about driving measurable results. Make money for yourself and your company and the rest is easy.
Track: Still Can't Stop the Reign (feat. The Notorious B.I.G.)
Artist: Shaquille O'Neal
Album: You Can't Stop the Reign
Key Lyrics: "You can't stop it, block it, when I drop it"
Why I Like It: Pay per click search engine marketing is often a zero sum game, meaning the winner takes all. It's very important to have a number one mentality and absolutely dominate the competition. This track embodies that mentality.
Track: UMI Says
Artist: Mos Def
Album: Black On Both Sides
Key Lyrics: "My umi said shine your light on the world."
Why I Like It: This track always puts things into perspective. No matter how crazy things get in online marketing (and believe me, they definitely get crazy), we all need to stay focused on what matters: Making a difference in this world.
All lyrics in this article are copyrights of their respective owners.
Image of Maze © iStockPhoto – jimikuk