It's shopping bargains season, and I'm not talking about retail! The time is here for digital marketers to enjoy special Cyber Monday offers. A few days back, I shared three amazing Black Friday and Cyber Monday Deals For Marketers. (I hope you took advantage of those special offers. If not, hurry up, you still have a few hours left tonight.)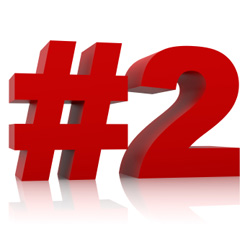 Cyber Monday is not yet over, and today I'm thrilled to share two more deals that you will surely want to take advantage of! And, don't worry about rushing tonight, you can take advantage of these two new deals through end of day tomorrow (Tuesday, 12/3).
First, I wanted to highlight a special offer from my great friends at AdMedia. Have you heard of AdMedia? They are a long-time sponsor of PPC Ian, and an incredibly impressive ad network (and so much more). AdMedia helps you advertise, engage, and convert across multiple channels and platforms. Customer acquisition is all about diversification. AdMedia provides a fantastic avenue to diversify your traffic sources, and an opportunity to acquire customers a potentially less competitive environment than the highly competitive, big search engines. And, they reach 98% of the web, drawing 40 million users every month across their expansive network! To celebrate Cyber Monday, AdMedia is offering a free $100 advertising credit. It's easy: Simply open an account, deposit $100, and AdMedia will match that $100 for free. Click here to get started or check out this post to read more about AdMedia and their special offer. Way to go, AdMedia, what a sweet offer!
Kenshoo is a company that requires absolutely no introduction! They are one of the biggest leaders and most sophisticated digital marketing platforms in existence. This technology-driven company truly knows how to empower digitial marketing professionals and many of the most sophisticated operations around rely on Kenshoo technology every single day. A fun side-note: Kenshoo just posted this neat blog post that illustrates how mobile (phones and tablets) accounted for about 40% of all paid search spend on Thanksgiving and Black Friday. Simply staggering numbers! Do you have a mobile strategy? To celebrate Cyber Monday, Kenshoo is offering an exciting free demo. Make sure to ask them about how Kenshoo can help with your mobile strategy!
That's it, everyone. I wish you great fun exploring these exciting Cyber Monday opportunities, both in this post and my previous one.
Image of Number Two © iStockPhoto – tiler84
Disclaimer: PPC Ian is sharing deals compiled from others, for entertainment purposes. Please consult the companies providing the deal for specifics, terms are subject to change.