Digital marketing is the career path that never gets boring. This past week, I had the honor and pleasure of attending Google's exclusive AdWords Performance Forum (APF) 2014. For those who have been reading PPC Ian for a while, you may remember that I blogged about AdWords Performance Forum 2013 last year. Last year's APF was truly amazing, at the W Hotel in San Francisco. This year, in my opinion, Google outdid themselves. They pulled out all stops and delivered a conference that was the best I have experienced in my career. Today, I'm thrilled to share my personal experience at APF 2014. I'm also thrilled to share many photos throughout this post taken at the event!
Ritz Carlton Half Moon Bay: An Incomparable Setting
It all starts with the setting. This year Google decided to host the event at the incomparable Ritz Carlton Half Moon Bay. As someone based out of the Silicon Valley, I have experienced the Ritz Carlton Half Moon Bay before, and it's one of my favorite hotels. This time, however, I experienced it like never before. Google placed me in an ocean front suite, provided amazing food and beverages, set up some of the coolest networking events ever, and made it a true pleasure. I especially appreciated the fact that I could walk right outside of my hotel room and go for a morning jog along the beautiful beach. (Side note: 2014 is the year that PPC Ian truly integrates exercise into his daily routine, no matter what!) Google truly appreciates their largest advertisers, and the choice in venue made that incredibly apparent. It was so easy for me since the drive to/from the Ritz was beautiful and scenic, especially with my convertible top down. This is the good life.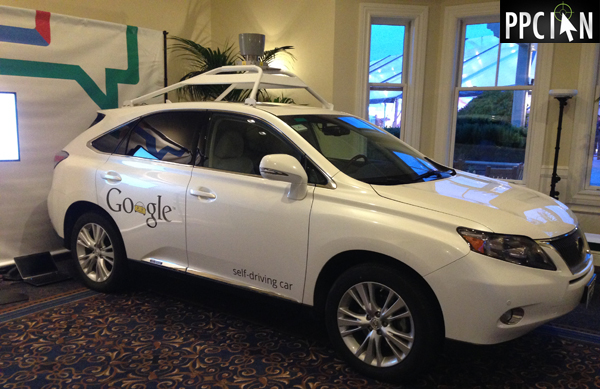 AdWords Performance Forum: Google Pulled Out All Stops
Have you ever been to a conference where 20+ new Google products are released? Have you ever been to a conference where the seating is so comfortable that you never get tired of the event? (I could not believe the comfort. Google had us sitting in leather chairs/sofas that each had their own little swiveling table with power cords to any device you'd want to charge.) Have you ever been to a conference where everyone who attends gets a free Android tablet, and not the cheap one either, the 32 GB model? Have you ever been to an event where the networking feels like the "who's who" of digital marketing? I could go on and on, Google pulled out all stops. I literally could not stop sharing my business card and writing notes the entire time. When you look at the networking benefits, the planning/roadmap benefits, and the simple fact that I went away energized and motivated, you really cannot beat this opportunity.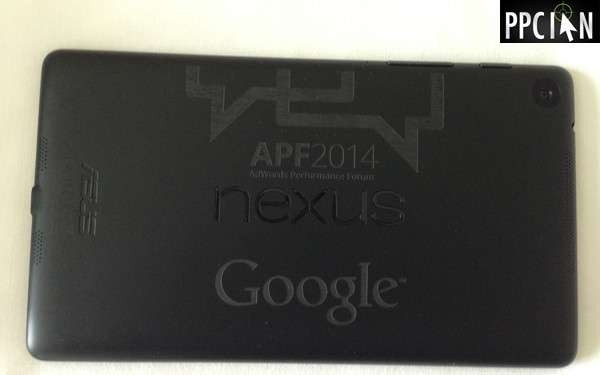 My Personal Highlight: PPC Ian is Featured at APF 2014
I'm not going to get in to the specifics of my particular lessons at this event. A lot of it was NDA-only so I'm unfortunately not able to share. That said, if you have a Google Account Management team, make sure to stay in close contact. Ask them about the AdWords Performance Forum. See if they're able to share the roadmap and product announcements. Google has always been such an amazing partner who "gets it". Ask and you very well may receive! Even if you don't have a dedicated team, follow the Google blogs closely. There is some truly amazing stuff on the way.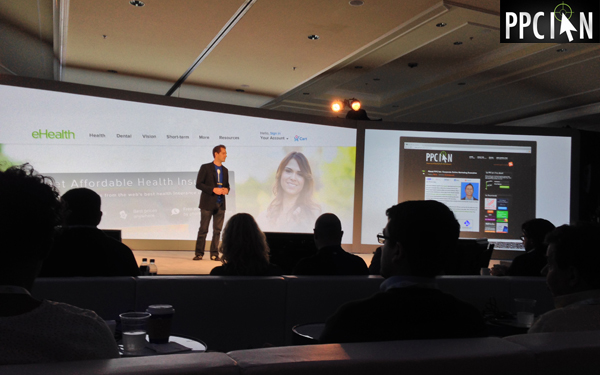 Now, one thing I am able to share is the fact that PPC Ian got featured! I really couldn't believe this. My team and I had worked with Google on a really cool case study, all about the brand impact of Display Advertising. In one of their sessions about Display, Google featured our case. Additionally, they had a screenshot of PPC Ian on the big screen and even gave me a shout out. I was humbled and in a state of disbelief. How cool is that? PPC Ian has really made the big time now. Google actually used my blog to make a point. The very man who has branded himself as PPC Ian (PPC stands for "pay per click") is now an incredible fan of Display Advertising, so much of a fan that he's doing case studies with Google. This makes a point or two about the current state of Display Advertising on Google and how amazing it is. It's Brad Bender (Director, Product Management at Google) that put me on the big screen, and I truly thank you Brad!
Matt Lawson: The Industry Leader and Guru Behind The Event
Who's been reading PPC Ian for 4+ years? For those long time supporters, you may recall that I did an interview with Matt Lawson a few years back. Matt is now the Director, Search Ads Marketing at Google and was responsible for AdWords Performance Forum 2014.
I had the true pleasure of spending time with my old friend and witnessing first hand his masterpiece: Strategizing and executing upon the best digital marketing event I have ever attended. Matt is a true leader in our industry and I wanted to take this opportunity to personally say "thank you". It was my honor to attend. It was my honor to do the case study with your team. I look forward to many more future events like this one, and am always here to help in any way I can. Google has hired the best-of-the-best with industry veteran and leader, Matt Lawson.
I'm Officially Energized and Motivated Thanks To Google
Do you get a rush from public speaking? AdWords Performance Forum certainly provided that opportunity with the ability to ask questions to Product Managers and leaders at Google, in front of an audience of hundreds. I got a few fun questions in there. Combining this amazing opportunity with everything discussed above, I left the conference energized and more motivated than ever before. Our industry is going places, and Google is leading the way. Thanks, Google, for an amazing experience and I hope to see you again at AdWords Performance Forum 2015!
Images in this post © PPCIan.com