A few posts ago, I shared some of my tips for the Values-Driven Business Professional. I wanted to follow a somewhat similar theme today, from a people management standpoint. What drives me each and every day? More than the digital marketing craft itself, it's the people, especially those who I manage. Effective people management takes a special mindset. I have seen (and heard stories about) poor people managers. Don't be a poor people manager, someone's entire life is depending on you! Here's how to do what's right and manage from a values-driven perspective: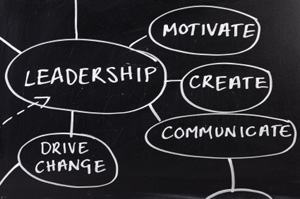 Always arrive at work with great responsibility and purpose. Remember that you are responsible for someone's (or many people's) career(s). That is nothing to take lightly. It's a huge responsibility and involves an immense amount of maturity and purpose to handle the responsibility with care.
Do what's best for the company and the employee, that always involves motivating, mentoring, and growing those who report to you. Happy employees drive the best results for the company, and are most likely to stay and contribute to your company for the long haul. Life is short, everyone should be empowered and doing their personal best.
Find ways to get your team in the spotlight. When you're a great manager, it's no longer about you. It's about growing and driving results through others. Give amazing opportunities to your team.
Find ways to reward those who truly deserve it! One of the absolute best accomplishments for the savvy people manager is encouraging/championing growth, and then promoting those on your team as they achieve, succeed, grow, and deserve.
Act with complete fairness and equality across the board. Always think rationally.
Create a family-like environment. Most of us spend more time working than anything else. Those who work together should bond like a family. Everyone is on the same team and shares both success and failure. Everyone in the family looks out for each other.
Never, ever act in a self-promotional manner. Don't brag about your material possessions, your intellect, nor your accomplishments. When you're a people manager, it's all about the team and the company. The team's success and growth will reflect on you. Those managers that brag about themselves demotivate the team. This should seem somewhat obvious to most, but I'm pointing it out because this type of behavior does happen, surprisingly!
Not everyone is cut out to be a manager. Are you not only willing, but honored to spend hours helping others through challenges and hurdles (on top of your own work, even if it involves working long shifts)? Are you willing to put your own reputation on the line for someone else? Are you willing to do whatever it takes, no matter how difficult/long, to help someone on your team through a challenge? If your answer is "no" to any of these, that's ok. People management requires true dedication, dedication that not everyone is cut out for. It takes an amazing leader and self-aware business professional to consciously turn down people management opportunities. Think critically, it is ok to opt out of people management opportunities if it's not right for you.
Are you committed for the long haul? Everyone has had this experience… They have an amazing manager who later leaves, only to get a less desirable manager. The manager is the company to many employees. You owe it to your company and your team to stick around for the long haul, even if tempting offers come your way, as a people manager (especially of a larger team).
Are you comfortable in uncomfortable situations? Do you thrive in a challenging environment? Growing careers is not easy. You will have to deliver negative news/feedback. From time-to-time, people may not be happy with you. Can you handle those difficult times, in order to do what's right? As a manager, you see the long term vision and can lead others through challenging times, even if they don't see the full picture yet. You are ok taking harsh feedback and criticism along the way, always sticking to your plan of what's best for your team.
Do you like to have fun at work? Do you love what you do? Are you enthusiastic and high-energy? the most successful people managers bring that excitement to the office each and every day. They are true motivators!
Image of Management Leadership © iStockPhoto – Thinglass