Today I'm going to discuss PPC careers and specifically how you can land your first PPC job. It's exciting: I've received a ton of emails lately from PPC Ian readers about breaking into the corporate PPC industry. Many of these emails have been from current college students. When I graduated Stanford, I really fell into this industry out of pure luck and never looked back. Back then, the corporate PPC industry was just beginning so nobody really got into this industry intentionally (because it really didn't exist as an established industry). They typically found it by accident and then enjoyed the amazing rewards as the industry exploded. Today, however, our industry has truly grown and there are very clear things you can do to ensure you land your first PPC job. Let's jump into them!
Tip 1: Pursue The Right Major For PPC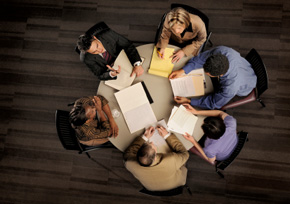 Pay per click is very technical, but at the same time creative as well. We're creating bidding algorithms, crunching numbers in Excel, and building financial models but are also writing ad copy, brainstorming clever new strategies, and managing high profile relationships with search engines. It's really the fact that PPC is so incredibly diverse that it stays interesting year after year!
So, what majors will prepare you for all of this? While there are many different options, I personally recommend going with a technical major and then a more creative minor (or at least picking up some creative activities). What do I mean by technical major? I'm talking about computer science, electrical engineering, industrial engineering, economics, business, and other related disciplines. I personally went with a computer science major and economics minor. I flexed my creativity by functioning as co-president of Stanford's investment club.
Tip 2: Get An Internet Industry Internship
Experience is everything. If you want to get into investment banking, it's critical to get an internship at one of the big investment banks. Now that pay per click has evolved, it's incredibly helpful to have relevant industry experience via internships. Ideally, I would try to get an internship at an SEM agency or at a large direct advertiser in an online marketing capacity. (You may want to check out my post about three PPC career paths. ) That said, there's no need to focus exclusively on PPC when you're still in college. Any internship at an Internet company (especially one that has a strong PPC and/or SEO presence) will help tremendously. The experience you will gain by simply working in the corporate Internet environment will pay incredible dividends once you graduate and look for your ideal PPC job.
Tip 3: Start Affiliate Marketing While In College
I'm a huge fan of my friend Dino Vedo. Dino is a college student, but is also an affiliate marketing mogul. I can tell you first hand: There is no substitute for first hand experience, especially when your very own money is on the line. Whether you approach the affiliate marketing game from a PPC perspective or even an SEO perspective (like myself), this first hand experience will prepare you tremendously for your first PPC job. So, how do you get started in affiliate marketing? One great option is to work with an affiliate network like CPA Tank. CPA Tank, run by my friend Vito, will connect you with the best offers and provide expert advice on getting your affiliate marketing campaigns started!
So there you have it! Three quick tips that will help you prepare for your first PPC job while you're still in college. In my opinion, PPC is the best career around and it's an amazing opportunity for anyone in college contemplating their first job.
Image in this post © iStockPhoto – francisblack