The Internet is an amazing thing. It's because of the Internet that I've experienced rapid career growth. Before the Internet (and search engines), there was no search engine marketing after all. It's also because of the Internet that I stay inspired. Just like the rest of you, I have super easy days and I also face more challenging ones. Whether its smooth sailing or rough waters, following are some of the online leaders who are inspiring me most these days. Following these leaders continues to shape my own career and life. (Friendly note: I could not possibly cover all of my mentors and sources of inspiration in this single post. If you didn't make the list, it doesn't mean you are not inspiring me!)
Diddy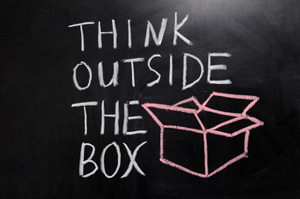 Want to follow the one and only Diddy? Look no further than Twitter. Tweeting under the @iamdiddy handle, Diddy offers pure inspiration. Some of my favorite quotes include:
"Nobody said it would be easy-they just promised it would be worth it!!"
"Dream it Believe it Pursue it… DONT STOP!!!"
If you've been reading PPC Ian for a while, you probably know that Rap Music Drives My Online Marketing so I'm a huge fan of following my favorite rappers on Twitter. Diddy inspires me to keep going with the can't stop, won't stop mentality!
Rev Run
Historically, I have not been a super religious person. However, as I look for inspiration, I see a consistent theme… It's coming from religious sources such as Rev Run and Joel Osteen. Rev Run always has a really positive message and I cannot thank him enough for his inspiration. You can follow Rev Run on Twitter at @RevRunWisdom. One of my 2012 Goals is to give back as much as possible. Rev Run has inspired me to do just that.
Morgan Linton
Morgan Linton is a personal friend and business leader. He blogs about Domain Names and, in my opinion, has the best blog on the topic. What amazes me about Morgan is he gets so much done. He's literally running 100s of websites, buying/selling 1000s of domains, and building businesses such as Appraiso. When I'm looking for motivation to get stuff done, I head on over to Morgan's blog.
Dividend Mantra
Another one of my huge goals this year is cash flow. I'm doing everything I can to save money and invest wisely in dividend-paying stocks and other instruments such as Lending Club. I found a neat blog called Dividend Mantra that echos a lot of my own beliefs when it comes to finances. While I'm not trying to leave the workforce too young like the author (I love my job in online marketing too much), I totally want to build up portfolio of passive income. Dividend Mantra inspires me to save money and invest wisely.
Mr. Cash At Hand
Do you have haters? I hope you do! It seems like the better you do, the more haters you have. When the haters are hating, I often turn to my friend Mr. Cash At Hand. He offers a positive outlook on life and has one of the best channels on YouTube. Mr. Cash At Hand provides practical advice on having the right perception and getting the most out of life. He fuels success!
The Free COO
My good friend Donald Landwirth, also known as The Free COO, is a career leader and COO. In fact, he was either the founder or first c-level executive in four incredibly successful startups. His achievements in business are too many to count. If you're looking for inspiration to be an amazing business leader and offer your organization everything you have, look no further than Don and his radio show on Spreaker. A few months ago, I Was Live On The Free COO.
PPC Ian Readers
I continue to receive amazing emails, questions, comments, and praise every single day. There would be no PPC Ian without all of you! All of my readers here at PPC Ian inspire me to be a better blogger and writer, every single day. Thank you!
My Wife
I like to think that I have all the good ideas, but honestly I'm often just in execution mode. My amazing wife, Nicole, is the true brains behind this guy and she inspires me in every way imaginable.
I hope you enjoyed reading about some of my favorite leaders and mentors. They key takeaway from today's post: Find your own sources of inspiration. Those who excel have mentors. They always aspire to more. They stay inspired by following the right leaders!
Image in this post © iStockPhoto – raywoo