"At the Sheraton, they treat you like a King," one of my good friends from Stanford once said. Well, this has never been more true than at the Sheraton Maui at Black Rock. Nicole and I just got back from a fabulous 7-night vacation and thoroughly enjoyed every minute of it. We try to visit Hawaii every year, and this year's vacation was one of the best. (We actually visited the Big Island of Hawaii last year for an amazing 7-night stay at the Marriott Waikaloa Village. Unfortunately, I was so busy at that time that I never got around to blogging about it. Not this time… It's time to talk about incomparable Maui, Hawaii…)
Kaanapali Beach, Where It's At
I love Kaanapali beach. A truly magnificent setting, Kaanapali beach is home to some of the best hotels on Maui. Kaanapali is special for a multitude of reasons:
It's quiet but also offers a lot to do, all within walking distance.
The waters are calm enough for a novice/intermediate swimmer, but also offer some waves for more advanced swimmers (I really enjoyed boogieboarding last time I was on Kaanapali). You experience a diverse array of wave conditions spanning this incredibly long beach. Right near Black Rock, for example, waters are generally calm with amazing snorkeling. Further down, however, waves are large enough for boogieboarding and surfing.
The hotels are literally right on the beach. The ocean is right at your fingertips. Nicole and I enjoyed a few pool and beach days. We'd get a cabana at the pool and rotate between going in the pool and the ocean. (Cabana days are a great way to relax, more on these later…)
The beach boardwalk path allows you to walk the entire beach, connecting all the hotels and attractions. A stroll on this path never gets old. The scenery of the Island of Lanai (just across the water), the incomparable sunsets (unlike any sunset I have ever seen), or simply the waves crashing will truly make your day.
For those that really love shopping (like Nicole and myself), Whaler's Village Shopping Center is amazing. I enjoyed shopping at one of my favorite stores, Tory Richard. They also offer outstanding restaurants like Leilani's (more on this later).
For those that like earning loyalty points at their favorite hotel chain, you'll find many major brands such as Sheraton (where we stayed this time), Westin (where we stayed last time), Marriott, Hyatt, and more. I was delighted to earn Starwood points while relaxing in paradise.
There is so much here and so much to do, but it's also incredibly relaxed and quiet. I mentioned this back in point number one but want to reiterate because that's the true magic, in my opinion. And, given the number of hotels and attractions, it's hard to believe, but incredibly true.
Highlighting Our Favorite Experiences This Time In Maui
As I get older, I have come to realize that it's all about special experiences. Special moments spent on vacation with your loved ones are worth every last penny, and are the times in life that I truly cherish. Over the years, I have learned that these breaks are mandatory to recharge my batteries, and stay healthy. I encourage you to also take time for yourself! In the spirit of priceless memories, I want to transition into some of my favorite moments from our 2014 Maui, Hawaii vacation.
Cabana Days
The Pool at Sheraton Maui offers an array of cabanas for rent. Knowing that the sun in Hawaii is strong, cabanas offer shade while enjoying the pool and ocean. Not to mention, they offer a bit of privacy, better cushions/comfort, and come with great food and drink service. Nicole and I enjoyed two different cabanas on this vacation, one facing the pool and one facing the ocean. We really enjoyed these lazy days of resting at the cabana, swimming in the Sheraton's "lazy river-style" pool, and enjoying the ocean. The Sheraton offers cool oversized drink containers that can be purchased and refilled with your favorite beverage. I enjoyed my fair share of lava flows, a delicious tropical mix of Pina Colada and Strawberry Daiquiri in one delicious drink. As incredibly busy marketing professionals, I feel like these days allowed us to recharge our batteries. Getting a healthy dose of UV rays was also very welcomed and refreshing.
Surfing Goat Dairy Farm
We have seen so many amazing things on Maui over the years. Each time, we search for new and special attractions. One of this year's favorites was Surfing Goat Dairy. Maui (and the Hawaiian Islands in general) attract some of the best farmers around. Not only are the conditions pristine for farming, but the talent is unparalleled. This year, we were captivated by this boutique goat dairy farm. We especially enjoyed feeding the goats and sampling the goat cheese. Our tour guide was really great and even took a picture of us with a cute baby goat in our lap, too cool!
Ocean Vodka Tour
Have you enjoyed Vodka on Hawaiian Airlines? Chances are you have had Ocean Vodka, the official vodka of the airline. While this Vodka producer has been around a while, they only started doing tours a few years back. I was incredibly impressed with the vodka (delicious), the facility, and more than anything the vision. Ocean Vodka was started by the son of a long-time construction family on Maui. He had a unique vision: Create the best vodka around from hand-harvested cane sugar, while leveraging his family's construction background in building a world-class facility. He found a way to create a special product, build a dazzling facility/operation, incorporate his entire family into the business (even his mom was working there), and achieve true success. These are the types of businesses that impress me the most; Ones that develop top-notch products, and live the dream while doing it.
Dinner At Leilani's and their Hula Pie
The food on Maui is unparalleled. Nicole and I enjoyed dining out at a variety of restaurants. We enjoyed following Yelp which took us to Paia Fish Market in the surfer town of Paia. We enjoyed casual dining at the Sheraton pool while watching the sun set. We enjoyed Kimo's, an old favorite in downtown Lahaina. We enjoyed the lavish breakfast buffet each morning, offering everything you could ever hope for. Most of all, we enjoyed Leilani's, a staple of Whaler's Village. The fish at Leilani's was so good we want back twice! Tip for those going: Bring back your receipt from the first night and you may be eligible for a free Hula Pie, one of the best deserts I have ever had. The fish and fresh fruit/vegetables on Hawaii are the best in the world, in my opinion.
Chilling In The Ocean
I recently wrote a blog post about the calming power of running called Running Is Clarity. Well, there is an equally calming force out there, the ocean. I enjoyed swimming in the ocean at the end of many days. I'd go out, swim around, tread water for a bit, and see the sights. All the hotels on Kaanapali beach look so incredible from the ocean. It's so calming in the ocean, and a wonderful way to relax and unwind. If I lived in Hawaii you'd probably find me starting and/or ending each day with some chilling and thinking out in the ocean.
The Road To Hana
There were so many delightful highlights on this year's Maui trip that I could go on for a long time. However, I'll continue with just one more, The Road To Hana. if you've been to Maui or heard about Maui, you've probably heard about The Road To Hana. It's famous! This incredible road is truly windy and breathtaking. You better bring your best driving skills to The Road To Hana, as its very windy, with many one-lane bridges. We had so much fun seeing the picturesque landscape, stopping to hike and see the sights, and enjoying the beautiful nature that is Maui. We especially enjoyed stopping to hike to waterfalls, and also exploring a beautiful tropical botanical garden.
Sheraton vs. Westin, Two Special Kaanapali Beach Hotels
Are you thinking about taking a trip to Kaanapali beach? Are you a fan of Starwood properties but unsure which to choose? Having stayed at both the Westin and the Sheraton, I'm here to say that you really can't go wrong with either, although we slightly prefer the Sheraton. They are both tremendous properties. The Westin offers a super fun waterside (it's really fast and tall), the Westin name, a central location towards the middle of Kaanapali, proximity to Whalers Village (it's literally right next door), cool birds (especially flamingos) right in the lobby, and more. However, it's more of a high rise feel, rooms seem smaller, and self-parking can be incredibly competitive. The Sheraton (the original/first hotel built on Kaanapali) offers a relaxed lower rise feel, very expansive grounds, the best beach on all of Kaanapali, an open feel to the buildings, better/newer rooms, and location near picturesque Black Rock. I only have two areas where the Sheraton could improve: We didn't get a preview of our hotel bill under the door the night before checkout and they didn't restock the bottled water in our room. Overall, we slightly prefer the Sheraton, and hope to visit again very soon. Please note that Starwood also offers the Westin Villas further up the coastline (you need a shuttle to get there), but we have not yet visited (other than for dinner) so I'm unable to compare the Villas in this post, but hope to visit one day in the future.
Thanks for reading! Do you enjoy Hawaii? Any unique experiences in Maui?
Want to read about some of our other Hawaii adventures? Make sure to check out some of these blog posts:
More Pictures From Maui, Hawaii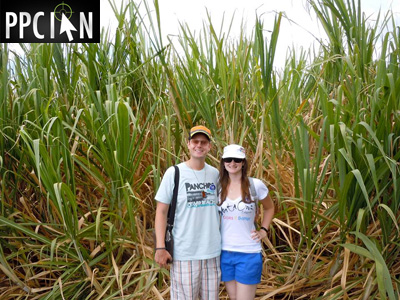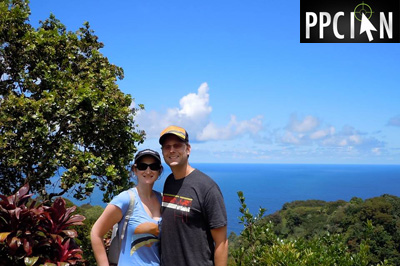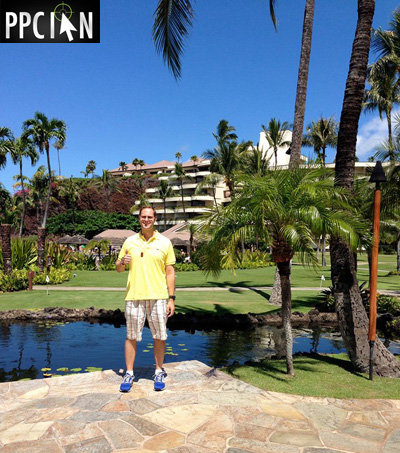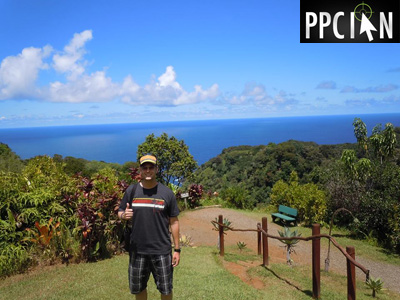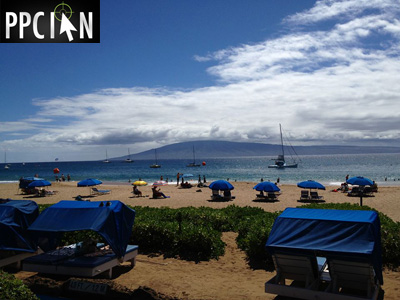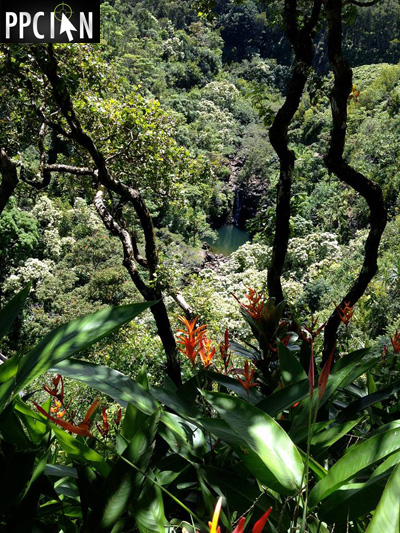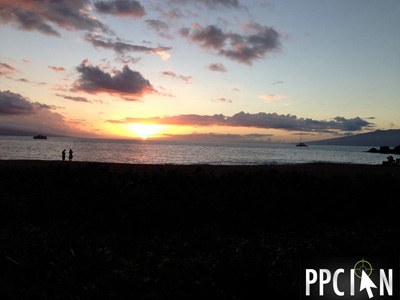 All images in this this post © PPCIan.com