If you've been reading PPC Ian for a while, you know that I'm a tremendous fan of Marin Software. Marin Software is an incredible digital marketing platform for enterprise-level marketing professionals, teams, and agencies. Continuing their rapid trajectory of growth and success, Marin just acquired social media platform Social Moov.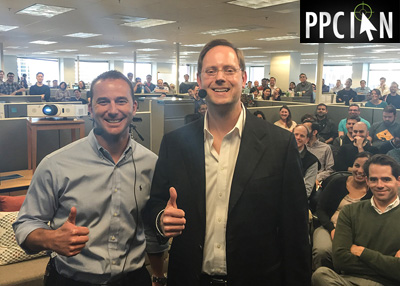 As a long-time client and enthusiast, I recently had the incredible honor of presenting at Marin Software's all hands meeting. Presenting at their headquarters in San Francisco, to the right is a picture of yours truly and David Yovanno, CEO of Marin Software. I cannot thank David and Marin enough for the great opportunity! It's motivational moments like these that I truly cherish. The goal of my presentation: Thanking the entire Marin Software team for everything they do to make my life better!
I wanted to take this opportunity to highlight the importance of building strong business partnerships. In the world digital marketing, we work in a truly unique space with amazing people. I view my strongest partnerships as friendships. Thanks Marin for being an amazing partner and friend!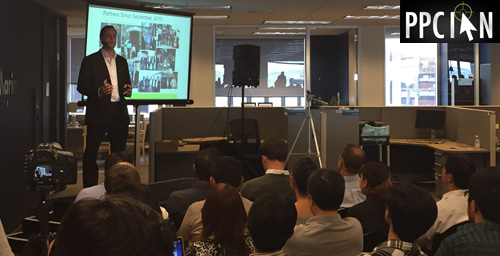 Images in this post © PPCIan.com